The Easter bunny will be hopping around before we know it! There's no better time than now to start looking into egg decorating ideas to surprise the family with. Go old-school and dip your eggs in dye, or try one of the craftier methods we have rustled up for you. Egg decorating ideas come in all forms, whether you're using hard boiled or plastic eggs. 


How to Hard Boil the Perfect Egg
Hard boiling eggs may be second-nature to some, but many of us struggle to get it right. Always end up with the perfect egg, and take a few hints from our guides below. This year, the first step to the ultimate Easter egg will also be the easiest.



Coloring Easter Eggs
The traditional way of coloring Easter eggs is to take hard boiled eggs and dip them in various dyes. While we have a blast every year dip-dying, there are so many fun ways to color your eggs! Try turning Dad's old ties into an amazing Easter decorating tool, using a Sharpie to doodle on your eggs, or using Jell-O to tint them.

Perfect Plastic Eggs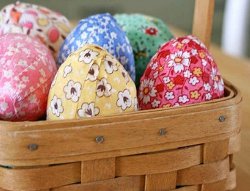 Who says that Easter eggs are only for eating? You can use fabric, Sharpies, glitter–practically anything–to dress up a set of plastics eggs for Easter! The ideas below will inspire a new and improved Easter egg hunt that the family will love.


Egg Cozies and Wraps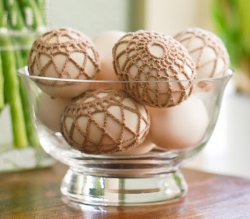 Swaddle your eggs with yarn to give them a soft and cozy look with this warm Easter egg designs. Keep your eggs safe with these cozies; they're functional and also make for a fun way to decorate.
 



What's your go-to egg decorating method?