Searching for my Easter basket when I was little was one of my favorite parts of Easter morning. My mom hid my basket in the craziest places, causing me to crawl and climb into all of the nooks and crannies of the house to find my Easter treasure. But the best thing about finding my Easter basket wasn't necessarily the treats inside; my childhood Easter basket was handmade and decorated just for me, so every time I discovered my basket on Easter morning I felt truly special.
Unless you're one of the incredibly crafty few that know how to weave baskets, you might think making Easter baskets is impossible, but AllFreeKidsCrafts is here to tell you that's not the case. With these awesome DIY Easter Basket Ideas, you can make something special to wow the kiddos on Easter morning.
Easy Homemade Easter Baskets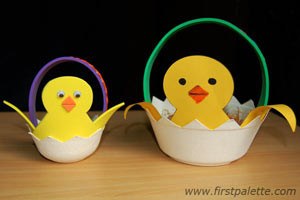 Making your own Easter basket doesn't have to be tricky! These Easter basket ideas are the perfect solution if you're pressed for time, and they're super cute to boot. With just a few simple materials, you'll have a new handmade Easter basket that the kids are sure to love.
Recycled Easter Basket Ideas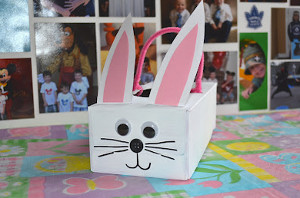 We've already established that making homemade Easter baskets is easier than you might think, but we bet you didn't know that recycled crafts can easily be turned into charming DIY Easter baskets. If you want to invite the kids to try making Easter baskets for themselves, these thrifty crafts are ideal.
DIY Easter Baskets to Wow the Kids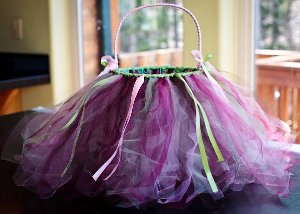 We hope you aren't already on a cuteness overload, because these homemade Easter baskets will really blow you away. Surprise the kids this Easter with the most gorgeous DIY Easter baskets around.
BONUS: Origami Easter Basket Ideas
To really add some charm to your child's Easter basket, try one of these easy origami tutorials. Each one of these origami projects would make a great miniature candy holder. Make a bunch of these miniature DIY Easter baskets and then scatter them around the house for extra festive fun.
Love these ideas? Find more Easter crafts for kids in this free collection!
What is one Easter tradition in your household?