What is this mysterious washi tape you ask? Why, it's only the easiest way to add some decorative flair to anything ever!
Washi tape originated in Japan and has since been a popular craft item for many beginner and experienced DIY-ers.
With just a simple roll of washi tape, you can add a bit of pattern to many household objects, including school projects, cellphone charger boxes, and computer keyboards.
DIY washi tape ideas are great for creating homemade gift ideas for any time of the year. All you need to do is find a pattern or color scheme that your friend would love, and voila! You can turn any plain trinket into a personalized piece of art.
Here are only a few of the many ideas for washi tape craft projects. If you're interested in finding more ways to use your decorative tape, check out FaveCrafts, AllFreeHolidayCrafts, AllFreeKidsCrafts, or AllFreePaperCrafts. There, you can find more projects and a washi tape review to testify the magic of this special tape.
Washi Tape Card Ideas
Looking for easy card ideas that look like they came from Hallmark? Whether you need a card for a birthday or Christmas celebration, you will love what a little washi tape can do to any greeting card. Get inspired with these cool washi tape card ideas!
2) DIY Washi Tape Holiday Cards
Washi Tape Gift Ideas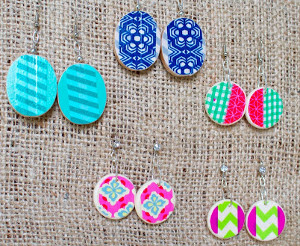 Now that you have a card, you will certainly need a unique gift idea to go with it. We love these simple washi tape gift ideas because they will make anybody smile!
4) Stick Around Spring Flowers
5) Make a Chalkboard Teacher Gift
7) Classy Washi Tape DIY Clutch
Gift Wrapping Ideas
Time to wrap things up. We still have quite a few more washi tape ideas, but for now you might want to wrap those adorable gifts you just created. Don't settle for store bought wrapping paper when you can make something much cuter and more unique!
Washi Tape Storage Ideas
Do you feel like you're running out of room in the house to put all of your crafty treasures? These storage ideas will help you de-clutter the office, laundry room, and bedrooms. You will love being creatively organized as much as we do!
12) Upcycled Washi Tape Storage Box
14) Multipurpose Pencil Holder
15) Washi Tape Organizer Pouch
Other Ideas for Washi Tape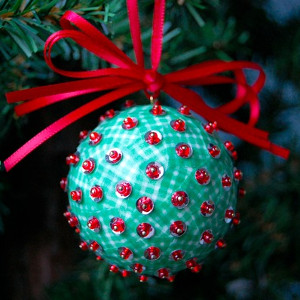 We just couldn't leave these miscellaneous washi tape ideas out. Take a look at any of these other ideas for washi tape and you'll fall in love just as quickly as we did!
16) Claus-Approved Beaded Ornament
17) Simple Washi Tape Ornament
18) DIY Washi Tape Fairy Lights
22) Fabulous Washi Tape Pumpkin
23) Simple Stars and Stripes Wall Art
BONUS: Make Your Own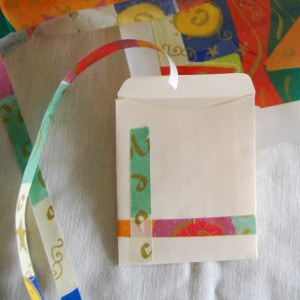 Yes, it's true: you really can create DIY washi tape for you to use on future crafts. If you can't find the right colors or patterns in stores, make your own washi tape with this cool tutorial! You will be saving plenty of money and letting your creativity expand!
How do you like to use washi tape? Comment below!