Discover your crocheting/knitting style by taking this quiz! Then figure out which pattern you should try next based on your results.
*Grab a scrap piece of paper and a pen to record how man A's, B's, C's, or D's you get!*

When bundling up for the cold, you always reach for…
A. Something to keep all the cold air AWAY from your neck at all costs
B. Something that will get the job done but not make you look like a marshmallow
C. Something that you can wear several different ways depending on the weather
D. A hat, a scarf, two pairs of gloves and anything else to keep you warm
Which stitch appeals to you the most?
A. V Stitch / Purl Stitch
B. Double Crochet / Seed Stitch
C. Single Crochet / Cable Stitch
D. Half Double Crochet / Stockinette Stitch
When crocheting/knitting, you always have…
A. Coffee nearby
B. A cup of tea
C. An afghan on my lap
D. Cookies
The whole point of crocheting/knitting is…
A. To make things and keep cozy in the winter!
B. Make many things – maybe even with just one skein per pattern!
C. To enjoy yourself and make pretty things!
D. To try new patterns and expand your knowledge
How many scarves do you plan to crochet/knit for Christmas gifts this year?
A. Just a few patterns for really close friends and family
B. A LOT of scarves for like, everyone you know
C. Several for friends and family and even more for charity!
D. However many you feel like making
Which most closely describes your crocheting/knitting style?
A. Detail oriented yet casual and practical.
B. I like to crochet and I like to crochet fast.
C. Traditional, but always looking for new patterns and stitches to try
D. Always willing to try something new
You prefer scarves that are…
A. Bulky and chunky please!
B. Warm and up to my chin!
C. Simple and functional
D. Modern and unique
The Infinity Scarf (mostly A's)
You like to keep cozy and you love the trendy look of the infinity scarves. You love the way certain stitches make the "fabric" of the scarf more flexible and able to wrap around your neck comfortably. You like to keep up with trends and make gorgeous infinity scarves with bulky yarn.
The Cowl (mostly B's)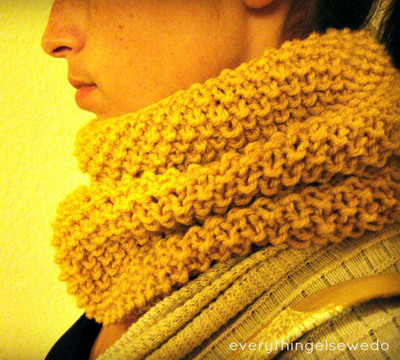 Keeping warm while staying on top of trends is top priority – but so is making projects quickly. You don't mind pulling a cowl over your head as long as no cold air gets in! Cowls make great gifts and you of all people would know!
The Traditional Scarf (mostly C's)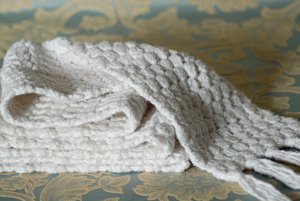 While the inifinity scarves and cowls are fun, you still love the versatility of the traditional scarf. Many people agree with you and there are so many amazing patterns for the basic scarf. Plus, your hair doesn't get all static-y when you where one of these scarves.
The Scoodie (mostly D's)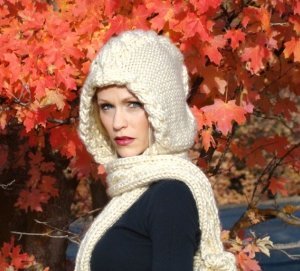 New to the crocheting/knitting scene in the last few years, this scarf/hoodie/mitten edition is definitely a modern choice, but it may be the wisest choice of all. Keep your head and neck warm at the same time, as well as your hands in some patterns. You love new and modern patterns especially if it means killing 2 or 3 birds with one stone if you know what I mean.