You may want to delve into the world of quilting, but it can be intimidating to see the list of supplies that are recommended or required! Keep it simple by checking out these basic must-have quilting notions. There are a variety of intuitive supplies you will need, such as a sewing machine, needles, and thread. However, if you're new to quilting, make sure you have these recommended notions to get started.
1. Rotary Cutter
This will make your fabric cutting life exponentially easier. Say goodbye to attempting to cut perfect squares with fabric scissors and hello to cutting with ease. A rotary cutter looks incredibly similar to a pizza cutter and works in a similar way. The blade is extremely sharp, which is perfect for cutting through not only one fabric layer but several.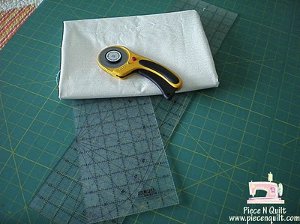 2. Self-healing Mat
One does not simply use a rotary cutter without a self-healing mat. You could theoretically use a regular mat, but a self-healing mat lasts much longer. Try to purchase the largest one you can afford. The bigger the mat, the more convenient.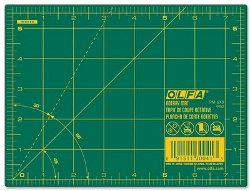 3. Acrylic Rulers for Quilting
These go hand in hand with your rotary cutter and self-healing mat. Measure out perfect quilt blocks, charm packs, or otherwise when you use this essential quilting supply. Simply align the ruler and use your rotary cutter to trim your fabric.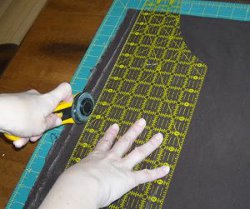 4. Marking Tools
It is extremely difficult, possibly impossible, to eyeball your work when it comes to quilting. Marking your quilt can be intimidating, but don't fear! From water-soluble pens to chalk, you can mark your quilt without hesitation.
5. Pins and Pin Cushion
Pins aren't just for beginners! Make sure you have sharp pins on hand to keep your fabric together. Even experienced quilters use pins! A few tips: make sure your pins are sharp, and make sure you have a handy pin cushion. The pin cushion both stores your pins and prevents them from rusting!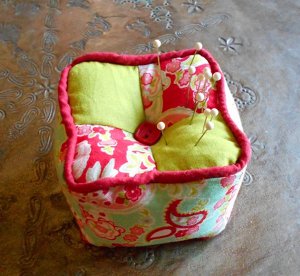 BONUS! Enter to win a fantastic fat quarter bundle! The Watermark Fabric Fat Quarter Bundle from Studio e is a beautiful fabric collection that includes 28 fat quarters. Enter to win! Contest ends April 8th, 2014.
What quilting notion would you recommend?