Well, it's that time of year again, and we all have so much to look forward to! The new year and Valentine's Day are right around the corner. If you're not busy preparing for your own fabulous festivities, why not help your hostesses out? It's always a great idea to bring a little something along to a party; but wouldn't it be nice to bring a handmade craft to share with your hostess this season? Here at AllFreeHolidayCrafts.Com, we say, "Of course it would!" But what could you bring? They'll have plenty of leftover food – maybe even too much! A bottle of wine is always a sweet gift, but it lacks originality. So what does that leave us with? Fun handmade gifts, of course!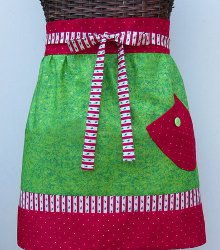 Get your craft on and whip up a few festive gifts to show your gratitude, it is the season of giving after all. Don't worry, I have some great ideas up my sleeve: handmade aprons,  centerpieces and scented soaps, would all make wonderful gifts. Maybe even a cute wine tote to spice up that classic bottled gift. Don't you think, when you're in charge of decorations, drinks, appetizers, dinner and dessert, you deserve some love? Well I sure do, so help a hostess out with some of these great hostess gift ideas. I say, "When you don't see a reason to bring a dish, think outside the box and bring a hostess gift!"
Helpful Hostess Gifts For Winter
When you're stuck in the kitchen and responsible for an entire party, it helps to receive some thanks. These gifts aim to do just that, while helping to make the party even better. An example of great gifts to bring are these gorgeous handmade luminaries, these can light up the yard when dusk hits to add some romantic ambiance to the evening. When you you're looking to brighten up the interior, instead try throwing together a centerpiece. You can never have to many decorations and this twig centerpiece is subtle, yet still makes a statement.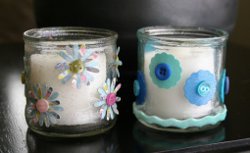 Even when you have the most prepared hostess, and the only way you can help out would be inserting yourself between her and one of the casseroles, a little something homemade can be a huge thank you. Try making a handmade votive, as a small gift of gratitude. Whip up some soothing bath salts, so she can relax once the evening comes to a close. Or bring both, a soothing bath by candle light is hard to resist!
What kind of hostess gift would be the most helpful to you?