April showers bring May flowers, and May flowers bring all kinds of cute little critters. Now that the sun is shining strong and the flowers are in bloom, I've been seeing a few new faces in my neighborhood…and I'm not just talking about the kids I've seen running around outside. Ladybugs, bumblebees, and butterflies are by far the cutest symbols of summer, so now that I'm finally seeing my favorite bugs out and about, I'm feeling inspired!
In honor of all the glorious warm weather we've been having, AllFreeKidsCrafts has gathered up our favorite insect-inspired summer crafts for kids.
Lovely Ladybug Crafts
"This lucky little lady bug has landed here to stay, to make my garden pretty, and keep the weeds away." Ladybugs might just be my favorite insect of all time; they're tiny, but their bright burst of red adds a wonderful dash of color to my summer flowers. Plus, ladybug crafts like this Paper Plate Ladybug are super easy for kids to make! Ladybugs are thought to be good luck, so get extra lucky with these super cute summer crafts for kids:
Buzz-worthy Bumblebee Crafts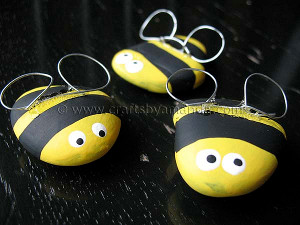 These adorable summer crafts are sweeter than honey! Now in real life, I admit it: I'm absolutely 100% terrified of any kind of bee, no matter how harmless. Thanks to these bumblebee crafts, though, I can enjoy one of the most familiar faces of summer without the fear of getting stung. Whether you nest a few of these Bumblebee Garden Stones in your yard or make some Pool Noodle Bumblebees to entertain the kids, these charming little creatures are sure to brighten your day.
Beautiful Butterfly Crafts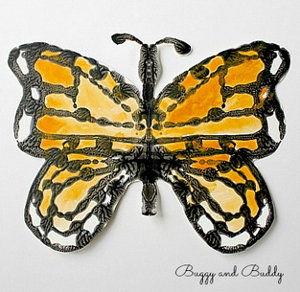 I've saved the most stunning summer crafts for last: butterflies! I've never seen a butterfly that I didn't instantly love. When I was a kid, I loved making projects like Monarch Butterfly Symmetry Art, turning my seemingly-random paint splatters into beautiful butterfly wings. Invite your little ones to spread their creative wings and make these butterfly crafts come to life.
 Would you rather craft a ladybug, a bumblebee, or a butterfly?