From the Winter Olympics to the FIFA World Cup, 2014 has been filled with opportunities to celebrate diversity and learn about other cultures. Learning about different countries and their unique customs is a great way to grow a better understanding of those around us.
Of course, nothing beats traveling the globe and experiencing these cultures firsthand, but if you can't travel, you can make those faraway places feel closer to home. These around the world crafts from FaveCrafts and AllFreeHolidayCrafts will help you realize that it really is a small world after all (sorry, I couldn't help it!). Here are a few crafts inspired by continents like Africa and Asia, and countries like France and Mexico.
African Crafts for Kids and Adults
African culture is nothing short of beautiful, and best of all, Africa was where humankind first began. Africa is a collection of unique countries known for their beautiful beads, quilts, and pins. Africans love art, music, and the natural world around them.
Asian Design Ideas
The countries that make up Asia are as vast and beautiful as the continent itself.  Asian cultures value wisdom, hard work, and a bit of imagination, which makes this continent the perfect place to find craft inspiration.
Mexican Crafts for Kids and Adults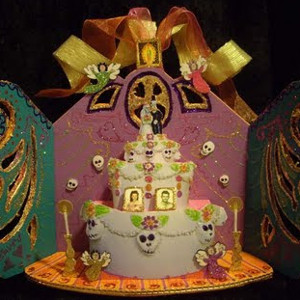 There's no place in the world quite like the country of Mexico. From its beautiful holidays like Dia de los Muertos (Day of the Dead) to its fascinating Aztec origins, Mexico is a great place to find inspiration.
French Themed Crafts
It's no surprise that people flock to France every year for inspiration, whether it be romantic, artistic, or culinary.  These French-inspired crafts are all three!
Must-Make French Chair:  Learn how to paint a chair the French way – with lots of style and plenty of flair.
Pretty Paper Pomanders:  Always a classic wedding decoration, the name pomander actually comes from the French for a ball of perfume.
Strawberry Macaron Flower Pops:  If you want an adorable baby shower recipe that doubles as a decoration, make these macaroon pops.
A little bit of craftiness can go a long way – even to the other side of the world!
Which country would you most like to visit and why?