Upgrade your accessories with the beautiful fashion painting projects in 30+ Fashion Painting Ideas with DecoArt® Stylin™. Our friends at DecoArt have a new line of paints called Stylin™, and these paints have been specially formulated to be used on fabric, leather, and other textiles so you can take your accessories to new heights!
There is a wonderful variety of fashion painting ideas in this eBook from several different designers. You'll find gorgeous retro projects, watercolors, stenciling ideas, projects with templates, and more. The ideas in this eBook are so inspiring, and you don't have to be a master artist to pull them off! Follow the thorough step-by-step instructions to make any of the beautiful projects in this eBook.
Here is a sneak preview of some of our favorite projects from this eBook: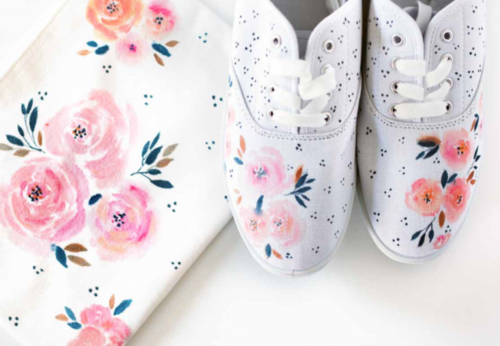 Aren't these flowers amazingly gorgeous? They are so easy to paint! Learn the basics of watercolor using these paints, and more darling shoes you'll be so excited to wear.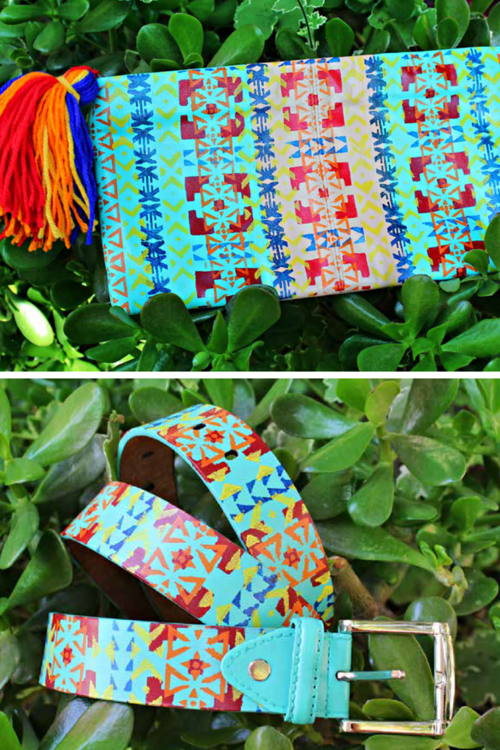 Use a basic template to make this American Indian-inspired belt and clutch. The bold colors and tassel detail really make this an eye-catching and vibrant project.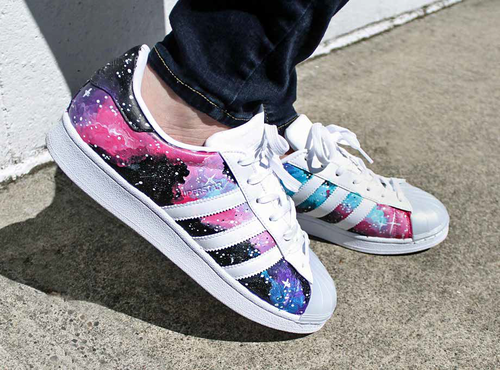 These galaxy shoes are simply mystifying. They look professionally painted, but they're really very easy to replicate! Follow the step-by-step tutorial to learn how to make these starry shoes.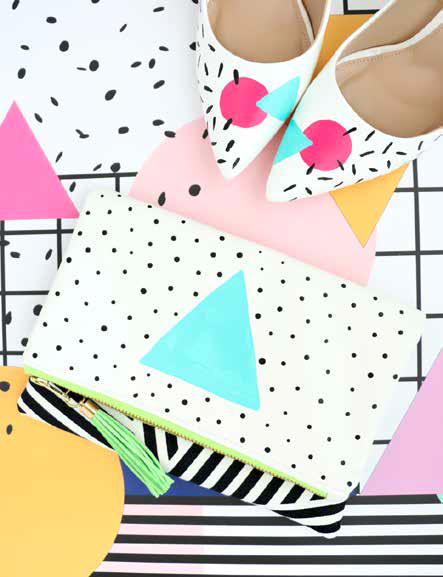 Go back in time with this stunning vintage project! The simple shapes and bright colors make this a super easy project to make a vibrant accessory set.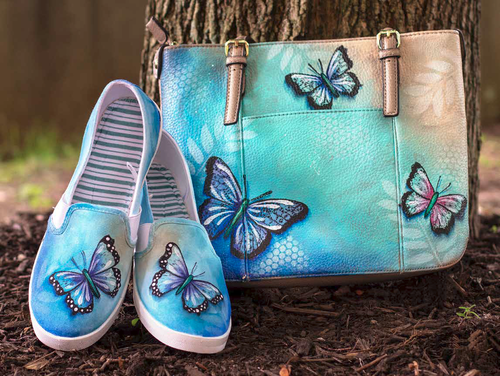 The way the colors fade and blend on the purse and shoes featured here is really magical! You can learn how to do basic color blending like this and paint gorgeous butterflies for a stunning effect.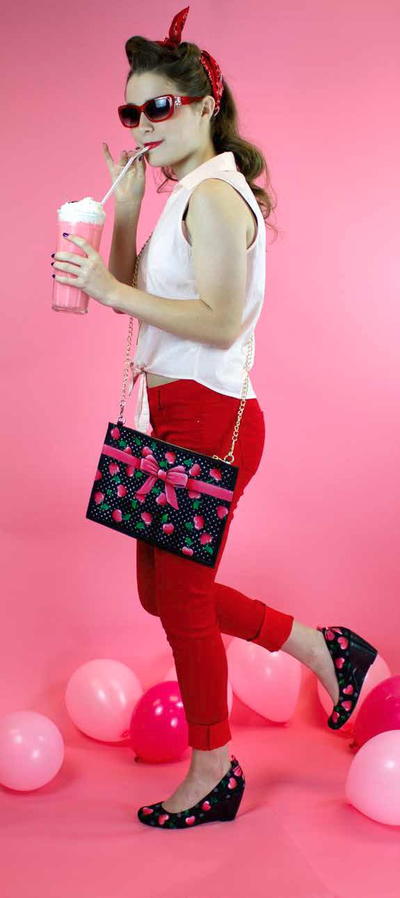 These shoes and the purse are such sweet accessories, especially when paired with a red lip and 50s hairstyle!
From now until September 13, you have the option to win some of this fantastic new paint and a gift card to buy shoes to paint! Check out our giveaways page to see the latest giveaways, and enter for your chance to win! Open to US and Canada residents only, excluding Quebec.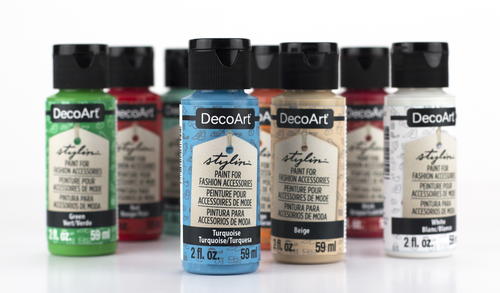 How would you update an item in your wardrobe with paint?