Summer is almost here and with the arrival of the new season it's time to prep for pool parties and beach days. Finally we can do away with the heavy winter coats and scarves and shift focus to bathing suits, beach totes and toys. Whether you're looking to create summer sewing projects for the kids or yourself, these useful ideas are sure to come in handy. Whip up some of these cool summer necessities and then throw on the shades, sit back and relax.
Easy Summer Sewing Projects:

Simply Made Swimwear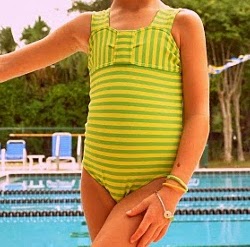 There's nothing better than spending a great day at the pool. Catch some rays in style by wearing these DIY swimsuits and wraps. You don't need the hassle of hussling through department stores in search of a fitting suit. Instead, make your own that will fit your body and your budget. Let's start with the kids, shall we? A Big Splash Swimsuit is perfect for girls (and parents) who prefer one-piece swimwear. This girls' summer sewing pattern includes detailing towards the top that makes this a fashionable piece. If it's thrifty you're after, this Pennies Swimsuit is right up your alley. Face it, your girl is growing taller everyday; don't spend a fortune on a suit that won't fit in a year.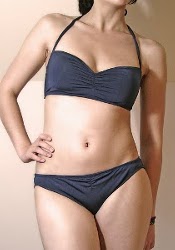 For the more mature lady there are a lot of swimsuit patterns that you can easily make. Take this easy one-piece swimsuit from Luck & Bliss. It's easy to make and will give you an opportunity to make a suit tailored to your tastes. A custom look can also be applied to two-piece bathing suits. I love the simplicity of this Summer Two Piece Bathing Suit. It's easy to make and looks like any piece you'd find in stores.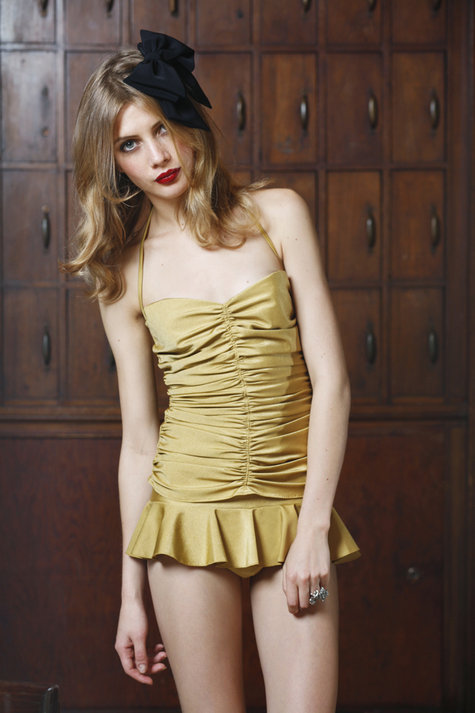 You've got to check out this retro Cindy Bathing Suit from BurdaStyle. This suit is packed with vintage-appeal. Put your sewing skills to the test on this number.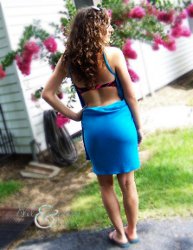 Beach and Pool Accessories
If you're looking for a coverup that doesn't necessarily cover everything, check out this Victoria's Secret Inspired Backless Swim Cover. I bet you didn't know you could look so chic without paying through the nose. Whatever size or shape you are, these summer sewing patterns will fit your body and tastes. Make heads turn when you hit the beach in your affordable and cute swimwear.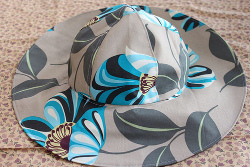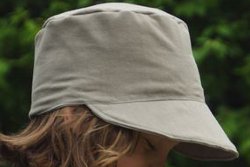 Admit it: you're a babe; and beach babes need to accessorize. Try out summer sewing projects that prep you for those rays. This Sun Hat will keep your complexion clear and safe from harmful UV rays. While you're at it, you might as well make some protective headgear for your little one as well. Check out this Boy's Sunhat that will keep your boy's eyes and face safe.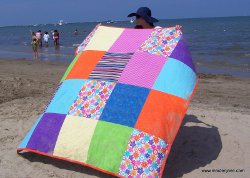 You can also make some summer sewing projects to lounge on. I'm wild about this Big and Bold Beach Blanket. It makes a big statement with style. Best of all, this is a craft you can take out every summer.
Can't get enough of these summer sewing crafts? There are more on our site! There's plenty of time to get ready for summer so why not dive into your fabric stash and create some summer looks that are totally unique to you?
What's your idea of perfect swimwear?
Latest posts by AllFreeSewing
(see all)