There's no such thing as too many purses. Whether you need a laundry bag, a gym tote, or a gorgeous evening clutch, there are bags for all occasions. Sewing a bag is always a great way to spend an afternoon, since it's a project that you'll use over and over again. They make for wonderful gifts, especially around the holidays! In the spirit of Christmas sewing, we at AllFreeSewing have put together a revamped, better-than-ever, new edition of our eBook, Sewing Bags: Tutorials You'll Love & 15 Free Purse Sewing Patterns.
From over-the-shoulder sling bags to linen jewelry bags, this free eBook has a little taste of everything. It's the perfect collection of bags and purses, full of variety. You'll find tutorials for refashioned bags, vintage patterns, organizer projects, and bags for every age.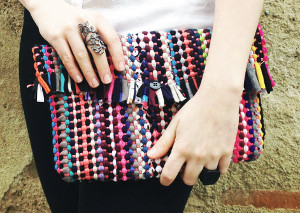 Bags for the Fashionable Sewist
This bag is so stylish and pretty! The DIY Rug Clutch is a clever way to refashion an old rug. This bag is such a great addition to any outfit. Plus, it's an easy project to sew. This tutorial will teach you how to insert a lining, button, and zipper to make a sturdy, life-proof clutch out of a discarded piece of home decor.
Bags for Dr. Mom, MD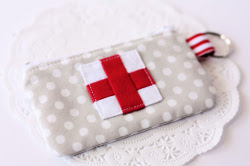 Everyone knows that being a Mom means that you're also a teacher, artist, lawyer, chef, and of course, doctor. Never be without a Band Aid and some Neosporin, thanks to the adorable Emergency Zipper Pouch! This great little on-the-go bag is perfect for skinned knees and bruises. This zippered pouch is easy to sew and includes a little keychain so that you can keep it with you no matter where the emergency is.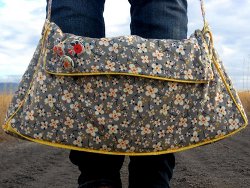 Bags for the Overnighter
This project is Not Just Another Pretty Purse. This big bag is stylish and pretty, but more than that, it's useful. The bag's shape and size make it perfect for overnights. Whether you're jet-setting off for a weekend vacation, attending a work conference, or just packing the kids up for a weekend at Grandma's, this bag will hold all of the essentials.
Download your free copy of Sewing Bags: Tutorials You'll Love & 15 Free Purse Sewing Patterns today!
What items do you always carry in your purse, no matter what?
Latest posts by AllFreeSewing
(see all)