If you have eyes you may have noticed a shift in style. Women everywhere are ignoring cutting edge clothing and opting instead for thrifty finds from the twentieth-century. No longer confined exclusively to hipsters, ladies are wearing vintage. But, "How does this affect AllFreeSewing and its band of loyal followers?", you may wonder. Editors of AllFreeSewing have not only spotted this retro trend on the streets; hours of scouring online have revealed that the sewing community is fully on board with creating vintage-inspired clothing.
After deliberating over how to best respond to this wildly popular clothing style, the editors of AllFreeSewing put together a brand new and free eBook, 11 Free Vintage Patterns: How to Sew Retro-Inspired Clothing for Ladies. In this roundup of gorgeous free vintage patterns, interested readers will find dresses, tops, and more to create with their sewing machine. No longer will you have to sift through thrift stores to find an appropriately fitting piece of clothing; instead, you can customize an item for your shape and still retain classic elements from yesteryear.
Sew Retro Clothing that Fits
In 11 Free Vintage Patterns: How to Sew Retro-Inspired Clothing for Ladies you're sure to love every style included. Here's a preview of what you'll find.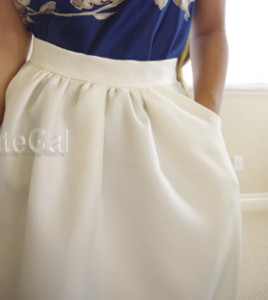 Classic Skirt – You won't have to grumble, "they don't make them like they used to!" when you next slip on your go-to skirt. With this free vintage-inspired sewing pattern on how to sew a skirt, you'll know the level of quality and time that went into your clothing.
Sweet and Simple Vintage Pillowcase Dress – It can be a little hard for some of us to remember a time when fabric was virtually unavailable. Out of necessity women used to sew dresses out of feed sacks or linens. This pillowcase dress revives resourcefulness in that it uses its namesake as the body. Depending on the size of your dress, no extra fabric will be needed to create this design.
Versatile Little Black Dress – Ah, yes, the beloved LBD. Where would be without this wardrobe staple? Get invaluable tips for sewing your very own DIY dress that inevitably fits any occasion. Whether you're at work, at home, or on a date, this dress fits.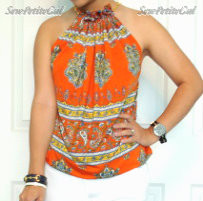 The DIY Discotheque Top – Sew a top that fits your flair. Even if you no longer fit into your 70's club shirts, you can still learn how to sew one that fits your fab bod. Thanks to gorgeous photographs and step-by-step instructions, you'll be ready for the discotheque faster than you imagined.
Want them all in one place? As we said before, you can find all of these vintage-inspired patterns and more in the new and free eBook from AllFreeSewing, 11 Free Vintage Patterns: How to Sew Retro-Inspired Clothing for Ladies.
What was your favorite item of clothing "back in the day"?
Latest posts by AllFreeSewing
(see all)