Have you seen Disney's latest animated film, Frozen? The Oscar-nominated film tells the story of two sisters attempting to find their place in the world and come into their own. As you might have guessed from the title, it takes place in a land that is experiencing a raging winter, including piles upon piles of snow and freezing temperatures. Kind of like Chicago this year (and Canada every year).
Although this film breaks from a few typical Disney characteristics, it heralds back to the animated musicals that made Disney, well, Disney. One of my favorite songs from the film has to be "Do You Want to Build a Snowman?" It's just too cute! As a bit of movie nut, I felt inspired by the films beautiful winter wonderland animations. From the ice castle to the glistening white snow-topped trees, I had so much "craftspiration" from the film, I just had to share it with you.
While we may not be able to turn our house into literal ice (I'm not so sure we'd like to), we can make a few beautifully frosted and snow-covered crafts to make us feel like we're in the movie. We've got winter wonderland snow globes and frosted luminaries, to a few snowman crafts in honor of one of the film's most lovable characters, Olaf the Snowman.
Let's roll out the carpet for some of these Frozen-inspired crafts from AllFreeChristmasCrafts:
Winter wonderland crafts: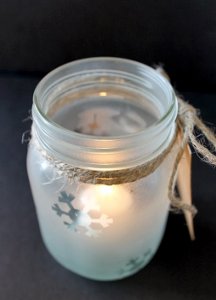 Stunning Frosted Mason Jar Luminaries
Chic Mason Jar Snow Globes
Winter Wonderland Bottles
Frosted Snowflake Luminaries
Frosted Glass Ball Wreath
Make your own Olaf with these snowman crafts: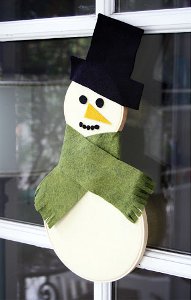 Mini Knit Snowman
Darling Snowman in a Jar
Super Cute Snowman DIY Wreath
Adorable Poufy Snowman
Snow Much Fun Snow People
Looking for more "craftspriation"?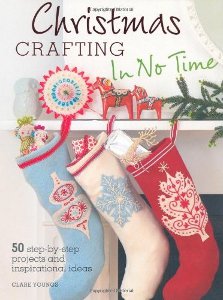 Enter our current giveaway of Christmas Crafting in No Time. This craft book is full of 50 step-by-step projects and inspirational ideas to help you decorate your house for the holidays. You have until February 11th to enter. Don't miss your chance to win, enter today!
Latest posts by AllFreeChristmasCrafts
(see all)