No quilter could have gotten to where they are now without starting with the basics. At FaveQuilts, we've been happy to frequently update our techniques and videos section with the latest tips from experienced quilters looking to give our readers the best ways to improve and challenge their skills. We thought it would be a great idea to make these tutorials even easier for quilters to access 24/7, and we're excited to share our latest free eBook, 17 Quilting Tutorials: Quilting for Beginners and Top Tips for How to Quilt.
These quilting tutorials cover a broad range of topics that will guide you through many of the most important steps involved in making a quilt. You'll find not only technique-based tutorials that demonstrate how to quilt, but you'll also find some very helpful guides and tips for things like choosing fabric, getting to know your sewing machine, and even cleaning your finished quilt. First time quilters will appreciate the break down of basic cutting, stitching, and finishing techniques, while more advanced quilters can not only brush up on the basics, but find a few new challenges when it comes to things like quilt binding and finishing a pattern that will help you achieve a new level of mastery in your quilting.
What you'll find in this eBook: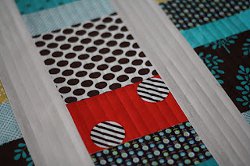 Trouble Free Straight Line Quilting – It's so frustrating when your lines aren't looking as clean as you'd like them to, which is why this list of 10 tricks to straight line quilting is a must-read. It doesn't simply list ideas; you'll find a comprehensive list that includes plenty of images, in-depth explanations, and links to further reading that you can take a look any time you're in need of some extra advice. Once you've improved your straight line quilting, there will be many more opportunities to do bold and creative things with your stitches.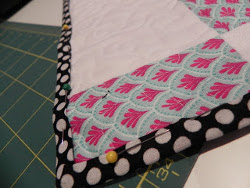 Single Fold Binding Tutorial – Presentation is very important; who doesn't want their quilt to get noticed? We think quilters will be proud to show off any project if they have used quilt binding techniques like this to finish them. The quilting tutorial is simple, easy-to-follow, and is an excellent starting point. If you're ready for something beyond a basic binding technique or quilt border, you can check out our more advanced quilting tutorials that will show you how to add curves, shapes, and more to really add that stand-out wow factor to any pattern.
Download a copy of 17 Quilting Tutorials: Quilting for Beginners and Top Tips for How to Quilt – It's free!
If you like this eBook, you'll love:
Latest posts by FaveQuilts
(see all)