When people hear the word "quilting," most automatically assume that it's an all-encompassing term for the art of sewing together patchwork blankets and nothing more. We over at AllFreeSewing know that isn't the case and that quilting is so much more than blankets. "Quilting" is the art of sewing together layers of fabric to create a thicker and padded material, and blankets happen to be the most common quilting project. You can make many varieties of home decor and accessories with quilting fabric!
Blankets are the most popular and common, of course, and with good reason. They're basically one large rectangle that you an create as big or as small as you want, and blankets are always handy in a house, no matter the season. With some sturdier fabric, you can also create a picnic blanket! You can also create smaller quilted pieces, like table runners, place mats, tablecloths, oven mitts, pot holders, and coasters. If you're also looking to create some great quilted accessories, try your hand at some sturdy quilted bags; they provide the durability of fabric but with added strength.
Quilts
The classic quilted project – an actual quilt. Whether you're looking to make a smaller baby quilt or a larger one to fit over an adult bed, you can find all the inspiration you need with these classic quilting squares and patterns.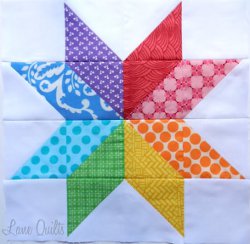 Butterfly Garden Quilt 
Home Decor
Does your kitchen need a makeover? Sew up some great DIY home decor pieces with these easy quilting projects. Choose between table runners, over mitts, and pot holders for a fab new look!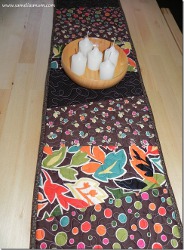 2 Hour Stack and Slash Table Runner
Quilted Bags and Purses
A fabric bag is very durable, and it's very easy to make. In order to be sturdy enough to carry, say, groceries home from the store or market, the fabric needs to be thick and strong. You can even make smaller cosmetic bags to contain all your makeup when traveling.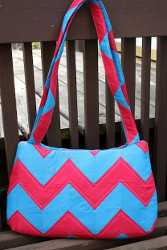 BONUS – Can't get enough quilt block patterns? AllFreeSewing and Martingale are teaming up to give away A Quilter's Ark! Full of animal quilt block patterns, A Quilter's Ark is the perfect pattern book for the animal lover in your life. With over fifty animals to choose from, the quilt possibilities are endless! Enter daily from 4/14 – 4/28 to win!
What's your favorite quilting project?
Latest posts by AllFreeSewing
(see all)