Christmas is closing in on us every day, and it's not the only stressful day of the year quilters have to prepare for. It seems like there's always parties, events, and special celebrations we need to attend with gifts in tow, and shopping can be a difficult and expensive experience for busy people. To help ease your troubles, the editors at FaveQuilts have put together a brand new eBook that you can download right now, the Quilter's Gift Guide: 12 Quilt Patterns for Small Quilt Projects and Keepsake Quilting.
No matter what time of year it is, you can open up this handy gift guide to find some quick and easy quilt patterns and small quilt projects that suit friends and family of all kinds. Get creative with your scrappy quilt leftovers and design gifts that are useful, decorative, and all from the heart. If you don't have time to make a full quilt pattern, you don't need to worry, because most of these projects only require a few hours to put together, and you'll barely need any fabric. There's just no better way for quilters to show their loved ones how much they care all throughout the year!
What you'll find in this eBook: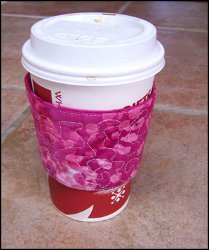 Quick Quilted Coffee Cozy – The smallest project in our gift guide is pretty and practical. We all know someone who has to have their morning coffee or carries around tea throughout the day. Instead of having to deal with the hassle of holder that might not be recyclable, your loved ones can enjoy a handmade cup cozy that really pops with some impressive free motion stitching.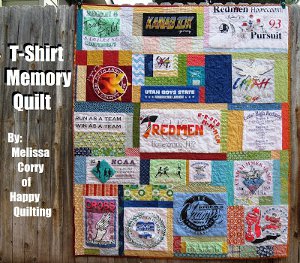 T-Shirt Memory Quilt – Our biggest quilt pattern included in the eBook is a favorite amongst quilters who love making personalized memory quilts and keepsakes. Gather together some old t-shirts and make this fun pattern that can be displayed, or used to brighten up a bedroom or living room.
Download a copy of the Quilter's Gift Guide: 12 Quilt Patterns for Small Quilt Projects and Keepsake Quilting – it's free!
If you like this eBook, you'll love:
What kind of gifts do you like to make?
Latest posts by FaveQuilts
(see all)