Getting your mom a gift for Mother's Day might have stumped you in the past, but this time it won't. We've rounded up a wide variety of sewing projects to show your mother just how much you care on this most special of days. It's been said that the mother-daughter relationship is like apple pie: a lot more complicated than it looks. Luckily, these tutorials are all simple enough to master in less than a weekend.
Don't worry if you are a beginner at sewing. There is nothing these step-by-step instructions cannot teach you! If you would rather keep a distance from the sewing machine, you're in luck; there is an entire no-sew section just for you. Forget the department stores and get crafting today with these fun and easy Mother's Day gift ideas.


Buttoned Tablet Cover: If your mom likes technology and gadgets, she'll love this crafty and convenient tablet cover.
Gym Tote Bag Tutorial: Sporty mothers are such great role models. Let's give them bags to make their lives easier.
How to Sew Pajama Pants: Make your mom's dreams come true with these comfortable, roomy, and easily-adjustable pajama pants.


Ice Cream Social Skirt: This ice cream social skirt will flutter and flow in the breeze when your mother wears it to the ice cream parlour.

Pretty Fabric Chandelier Earrings: For a fantastic accessory, these fancy earrings should do the trick.

Linen Travel Jewelry Bag: On-the-go moms could use a drawstring bag to hold precious jewelry items.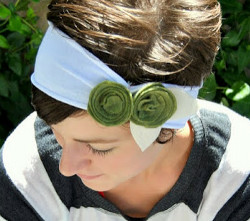 Effortless T-Shirt Headband: This headband is made from a recycled t-shirt sleeve and is essential for the active mother.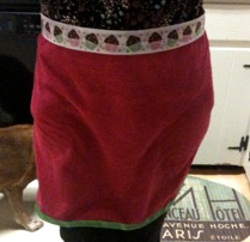 Easy and Cheap Apron: A no-sew apron is perfect for all your mother's delicious kitchen endeavors.
Check out these other great projects for Mother's Day!
What is the best Mother's Day gift you have ever received? Was it homemade?
Latest posts by AllFreeSewing
(see all)