According to our last site survey, a big number of our loyal FaveQuilts readers only want to spend a few weeks on their patterns. With the right quilt patterns, this could mean a new quilt for every month! Below, you'll find some cute designs and projects ideas that will make each month special.
January
Treat yourself to something that's stylish, useful, and very easy to piece together by making a Chinese New Year Pop Up Hexie Basket. Even if you won't be celebrating the Chinese New Year beginning at the end of the month, you can make this cute little basket with English paper piecing.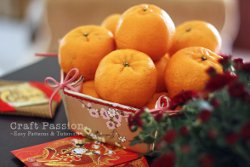 February
Instead of a generic gift, you can show someone special how much you care with a sweet quilt pattern like the Heart of My Heart Valentine Quilt for Valentine's Day. It's the gift that keeps on giving; this heart quilt pattern is small enough to serve as a table decoration or small wall hanging.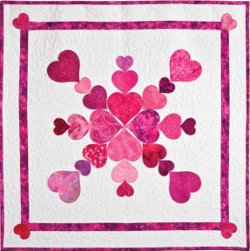 March
Spring has arrived, and nothing will suit it better than a quilt pattern with refreshing green fabric. In honor of St. Patrick's Day, decorate your home with a Green Beer Quilted Table Runner. Even if you don't celebrate the holiday, the simple strip pieced design will bring a modest and modern look to any style of decor.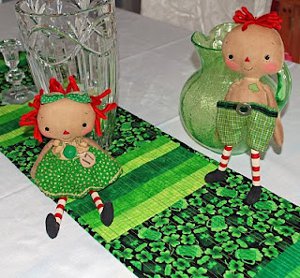 April
Nothing says April like the April Showers Mug Rug; whether it's storming outside or bright and beautiful, you can enjoy a peaceful afternoon with a hot cup that you rest on this creative mug rug pattern. It's perfect for scrap quilters looking to start cleaning out their stash in time for spring cleaning.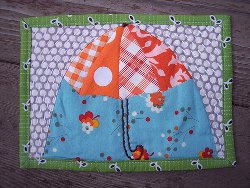 May
Nature blooms so beautifully during May, and now you can appreciate their beauty in your quilting too with the beautiful and easy Fields of Tulips Quilt. It'll be a nice change from a vase of flowers, and these will last much longer.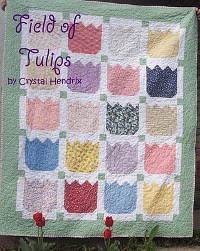 June
If you have little ones, they'll finally be home, and your schedule might be thrown for a loop. Even if you only have a few hours, you'll still be able to make the cute Sunny Santa Monica Quilt and decorate it with your favorite free motion design.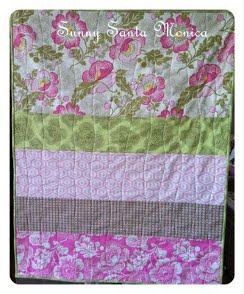 July
Picnic season will be in full swing as soon as things heat up, so be prepared for some fun adventures with the family with your very own picnic quilt pattern like the Ravishing Rail Picnic Quilt. This eye-popping jelly roll quilt looks just as amazing in your home too.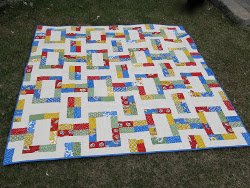 August
Before the warm weather goes away, enjoy one final fun trip to the beach with the handy Seaside Chevron Picnic Quilt, which uses laminated fabric that ensures you'll be able to enjoy your day and minimize clean up.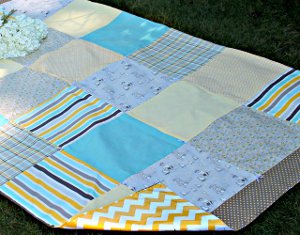 September
Another chill is on its way, but your family will always be warm and cozy thanks to a rag quilt like the Fuss Free Rag Quilt.
October
Many quilters don't want to create a whole new project for Halloween because of how short the holiday is, but a project like the One Hour Pumpkin Hot Pad can be used throughout the season while still making a cute addition to your holiday decor.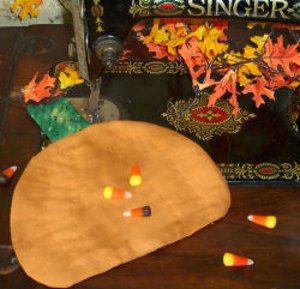 November
Nothing's more important than the table during Thanksgiving, so make sure yours looks its best with a classic table topper like the Cinnamon Spice of Life Tablecloth.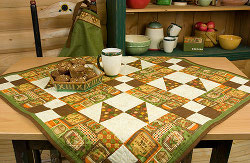 December
No matter what holiday you celebrate during December, the Attic Window Snowman Scene Quilt will be a sweet reminder of how magical the season is.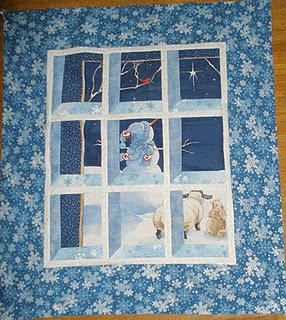 For more quilting inspiration year round, enter our 2014 Calendars from Landauer Publishing giveaway! We're giving away two calendars full of beautiful ideas and designs for every month of the year. Enter by tomorrow!
What month/season inspires your quilting the most?
Latest posts by FaveQuilts
(see all)