It is a month until Valentine's Day. Are you excited? I know I am! Now, it is not because Valentine's Day is my favorite holiday; in fact, it is far from it. I am chocolate lover and a fan of those sweet little candy heart with messages; but, even those things have not turned me into a Valentine's Day fan. So why the excitement this year?
Well, I cannot help being enthusiastic about this amazing collection of jewelry patterns for Valentine's Day. From cute crystal hearts to lacy heart earrings, there is so much to love in this collection of 18 Jewelry Making Designs for Valentine's Day. AllFreeJewelryMaking has compiled a list of some spectacular necklaces designs and bracelet patterns for this festive occasion. So even if you are not a fan of the holiday, you can be excited about this group of stunning jewelry pieces. Whether they are for your friend, your love, or simply a gift to yourself, when you see these fabulous DIY jewelry projects, you are going to be a fan of this Valentine's Day jewelry collection.
Valentine's Day Necklace Designs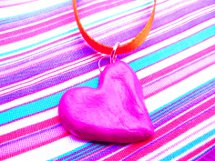 With these DIY necklace patterns, you will find a Valentine's Day jewelry piece to suit your needs. If you are single and searching, grab someone's attention with a homemade pendant. If your heart is taken, we have a sweetheart necklace piece for you. Not matter what your needs, these free jewelry patterns are sure to be great jewelry ideas for Valentine's Day.
Valentine's Day Bracelet Patterns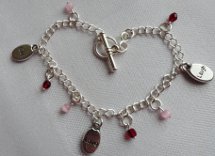 If you want to go for a subtle, yet charming DIY jewelry piece for Valentine's Day, then you cannot go wrong with a homemade bracelet. Complement your Valentine's Day outfit with one of these gorgeous DIY projects.
Valentine's Day Earring Patterns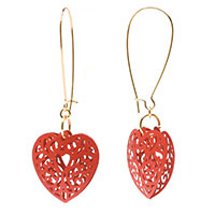 Whether your heart is already taken, or you are looking to snag a suitor, you'll be enamored with these DIY earring sets. Homemade earrings are the easiest way to add a little bit of Valentine's Day charm to any ensemble!
---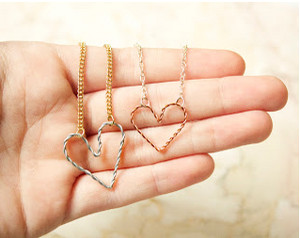 BONUS: Be sure to view the rest of the collection, and check out six of our new jewelry ideas for Valentine's Day! For more holiday jewelry and other stunning patterns, remember to visit AllFreeJewelryMaking.com.
---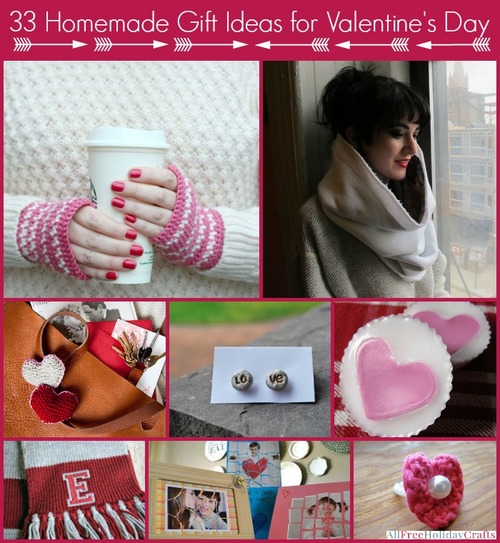 In the spirit of the season, we've gathered 33 Homemade Gift Ideas for Valentine's Day, including gifts for boyfriends, romantic Valentine's Day gifts to make for your husband, and cute handmade gifts for friends and family members. Show how much you care by making unique and personalized Valentine's Day gifts for the special people in your life.
---
Win Big!!! Do you love the DIY jewelry projects you see here, but don't know where to start getting the supplies to make these fantastic pieces? We've got you covered. Enter the Prima Bead Beader's Delight Box Giveaway! Two lucky winners will win these awesome beading boxes that contain supplies to fit your beading needs! The deadline to enter is January 21, 2014, at 11:59:59 p.m. Eastern Time.
What is your favorite thing about Valentine's Day?
Latest posts by AllFreeJewelryMaking
(see all)