Valentine's Day isn't just for lovebirds anymore. February 14th may have started out as a day for hopeless romantics, but times have changed. Single, dating, or married, everyone can celebrate this feel-good holiday. It's the perfect opportunity to tell family members and friends how much they mean to you. The most traditional way to go about this is with a card.
Keeping that in mind, the editors at AllFreePaperCrafts put together a collection of super sweet valentine card ideas that work for any budget or schedule. Ideas for Valentine's Day: 12 Free Printable Valentine's Day Cards and Other Valentine's Day Crafts is chock-full of brilliant projects that are festive and fun.
If you're super swamped, try some adorable printable Valentine's Day cards. If you have your heart set on making something by hand, we have quick and easy homemade valentines for beginners. And, if you really want to get into the spirit, check out this eBook's bonus Valentine's Day crafts for inexpensive projects you can use to decorate your home.
Homemade Valentine's Day Cards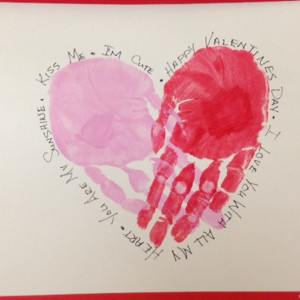 Luckily, "homemade" doesn't have to mean "hard work." In this eBook, you'll find 5 valentine card ideas that are low-cost and lovely, yet require only a little effort. The cards in this collection use a variety of different materials, such as thread, adhesives, washi tape, and paint. You might have some of these supplies lying around the house already, and even if you don't, they're available at your local craft store.
At AllFreePaperCrafts, we have card making projects for every experience level, including some kid-friendly homemade valentine cards like this Handful of Love Card. This valentine card idea may be a bit messy, but it's guaranteed to melt some hearts this February.
Free Printable Valentine's Day Cards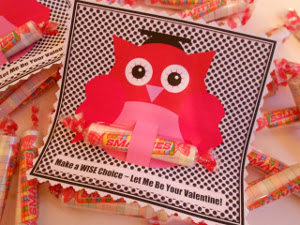 Valentine's Day parties are a great way to keep our minds off the cold, dark winter. If your child's teacher has planned a classroom party to celebrate this heartwarming holiday, check out our eBook for some completely original printable valentine cards.
Sure, it's easy to pick up a box of valentines at your local store, but chances are your child will end up handing out the same cards as one or more of her classmates. Make her treats extra special by pairing one of these printable valentine cards with a piece of candy, as we did with these Owl and Smarties Valentines.
Other Valentine's Day Crafts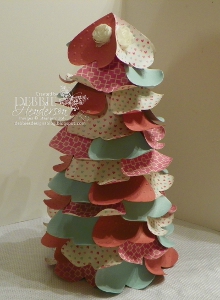 Valentine's Day isn't known for its decorations, but once you whip up some of these beautiful Valentine's Day crafts, it will be. Impress house guests and drop-ins alike with gorgeous paper crafts like this Valentine Hearts Tabletop Tree. We have free printable materials for crafts as well. Check out this Origami Hearts Printable for the perfect paper to use in your Valentine's Day decorations.
This post has only mentioned a few of the fabulous paper crafts that await you. Download your free copy of Ideas for Valentine's Day: 12 Free Printable Valentine's Day Cards and Other Valentine's Day Crafts today!
What's the best Valentine's Day gift you've ever gotten?
Latest posts by AllFreePaperCrafts
(see all)