It's amazing how big messes just . . . happen. One minute your kitchen is sparkly clean, and the next, every single pot, pan, and utensil is piled in your kitchen sink. One minute your craft room looks shiny and new, and the next, paper scraps and yarn seem to have exploded in a whirlwind of crafty catastrophe. You can apply this to any room in your home, and this problem seems to particularly abound right after the holidays have passed. Perhaps your family room exists under mountains of pine needles and gift wrap. You get the idea.
There are an abundance of ideas all over FaveCrafts, AllFreeHolidayCrafts, and many more of our relevant craft sites that will teach you how to store your stuff! Organize your craft room, closet, and every other space in your home with any or all of these DIY storage ideas.
Bathroom Organization Ideas
Makeup has a tendency to just end up everywhere. Suddenly your white bathroom counters are black and pink with exploded eye shadow and blush. Powder is everywhere. These ideas for storing makeup and other bathroom essentials will keep your private space neat and organized. You'll never be embarrassed when guests see your bathroom with these DIY storage ideas.
How to Organize your Kitchen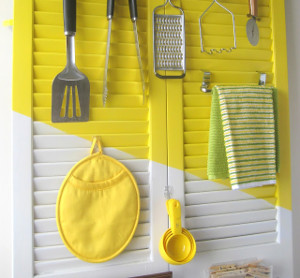 These kitchen ideas are the best. Organize your food, your shelves, your veggies, your life. These kitchen storage ideas are sure to keep your food from being hidden in the far reaches of the pantry, and you can even organize your utensils and grocery lists, too!
Living Room Decorating Ideas
Magazines and newspapers tend to expand and cover every couch, end table, and the entire floor space of your living room. Make any of these beautiful magazine organizers, and while you're at it, organize your home with various boxes and bins that are stylish and functional.
How to Organize your Bedroom
Decorate in a practical way with these fantastic storage ideas. These organizational tips will teach you how to organize your home and keep your bedroom belongings in places you may actually remember! Organize your jewelry, socks, CDs, and pretty much anything else you keep in your bedroom. These ideas are great for kids' bedrooms, too!
Craft Room Organization Ideas
Last but certainly, certainly not least, get that craft room organized. Just imagine a craft room without some form of order. Here is what it would look like: glitter. Glitter everywhere. Do you want an explosion of little odds and ends? Of course not. Organize your craft room with a crafty solution! These DIY storage ideas will be a life saver.
What room is the hardest for you to keep organized?
Latest posts by FaveCrafts
(see all)