Ideas for teacher gifts aren't always easy to find! Your child won't want to bring in the same gift as a classmate; instead, help your little student make something homemade.
Handmade teacher gift ideas
are so exciting because they give you an opportunity to craft something totally unique with your kids. Thank your student's teacher in a heartfelt way by crafting any of these awesome teacher gift ideas before the school year is over!
Homemade Teacher Gift Ideas
Homemade Thank You Cards
Every gift should come with a card, and we have fantastic card making ideas to thank the teachers! Get creative with your card making. A personal favorite is the Apple Core Spool Card. With a simple wooden spool and a cleverly attached piece of paper, this card is completely unique and charming. Find even more homemade thank you cards below!
Ideas for Teacher Gifts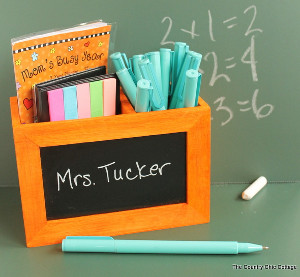 Anyone can pick up a gift card or a box of chocolates at the store, so why not surprise your child's teacher with a gift that is completely original? Use basic craft supplies to craft up a fantastic homemade gift. Mason jars are a popular supply. Use a mason jar to create a flower vase or a clever apple! You can make pencil holders, classroom decor, sticky note holders, and more! The best gifts are homemade, and we have an array of DIY teacher gift ideas to inspire you.
Who was your favorite teacher and why?
Latest posts by AllFreePaperCrafts
(see all)