Print This Post
There's just under a month to go before Christmas finally gets here! Many of us are decorating our homes and making sure we have gifts purchased (or made) and wrapped for all our nearest and dearest. Christmas isn't the only reason to be festive this month; there are tons of other opportunities for holiday parties. White Elephant parties are always a good idea since you don't have to spend a lot of money on a gift. More often than not, the gifts are also pretty fun to open in a group. Secret Santas are another fun holiday tradition where you have one person to buy a gift (or gifts) for, and it's always a secret. Lastly, we have the cookie party, or a type of cookie exchange. It's a fun way to sample a variety of holiday cookies and treats without having to do all the baking yourself.
Out of all of the above, I love Secret Santas the most. Though they can be tough if you don't know the person extremely well, it's always fun to have someone you can surprise with little treats on a daily basis. Coming up with small little gifts or treats over the course of a week (or more) can be tough. White Elephants can also be tricky. You don't know who will end up with your gift, so you don't know what to wrap up. Cookie exchange parties, though oh-so very delicious, can also be tough to plan for. You don't want to pick a recipe that someone else will be making, but you don't want something too hard that you might mess up.
Fortunately, there's a whole slew of inexpensive little presents you can make to give away and a great selection of treats to make for whichever party you're attending. If you want to wear something a little more festive for the occasion, there's also a variety of holiday-themed accessories you can make to keep your holiday spirit up. Of course, if you're hosting any of these gatherings, we have some home decor suggestions for you, too!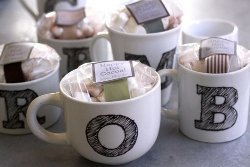 What to Gift: Find the perfect easy gift to make for your next holiday party!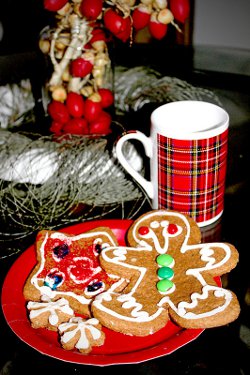 What to Eat: At a loss for treat ideas for your parties or for a gift? Try these!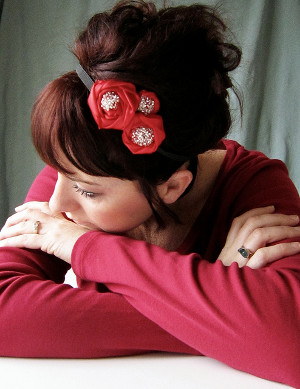 What to Wear: We have your perfect winter holiday accessory.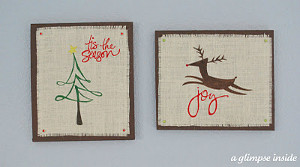 How to Decorate: Deck the halls with these ideas!
What holiday parties are you excited to attend?

LOVE TO BAKE? Enter to win a copy of A Year of Pies and discover delicious recipes that will take you through the calendar! The deadline to enter is December 24, 2013 at 11:59:59 p.m. Eastern Time. Filled with full-color photographs and a wide variety of pie recipes, A Year of Pies is the perfect resource to consult for any holiday meal need.
AllFreeHolidayCrafts.com is an ever-expanding collection of the best holiday crafts from all over the Web. The site includes free holiday craft ideas for every occasion, including Halloween costumes, Thanksgiving decorations, Valentine's Day cards, Easter crafts for kids, easy Christmas crafts, free Father's Day crafts and Mother's Day crafts, St. Patrick's Day crafts, ideas to make patriotic decorations and so much more!
Latest posts by AllFreeHolidayCrafts (see all)
Print This Post