Print This Post
Much of spring is spent preparing for new bundles of joy with many quilters working on quilts for babies. Interestingly enough, the editors at FaveQuilts have noticed a different trend going on as well; grandmother quilts. We love this versatile, very sweet trend and want to give you some ideas on how you can show your love for your granny in your quilting.
Grandmother's Garden Flowers – This quilt block pattern is for quilters looking for a different approach to their designing. Though these floral hexagons look like they're from English paper piecing patterns, you'll discover that this tutorial actually shows you how to sew the hexagons onto their blocks simply with a machine. You can't start a quilt without having a beautiful quilt block pattern, and this one will also be the perfect first project to start on come spring.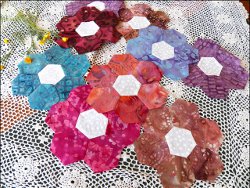 Grandmother's Flower Garden Table Topper Pattern – Grandma's favorite floral quilt patterns don't have to just be for big projects. Next time she comes over, surprise her with a new table topper pattern that uses the hexagon quilt blocks you can learn above. Lay this out while enjoying some nice spring weather or spread it over a table indoors to bring some springtime cheer into your house.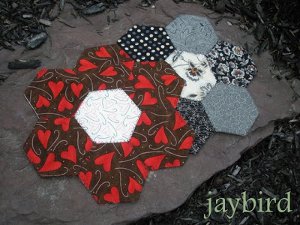 Folk Heart Dresden Quilt – Another classic pattern that quilters have loved for generations are those involving Dresden plates. The whole family can get together and lounge on this throw blanket comfortably. Choose grandma's favorite color scheme to make beautiful designs just in time for spring or any other part of the year.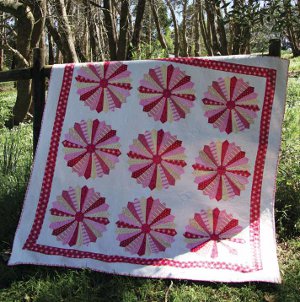 Crazy Basket Quilt Block – Here's one that lets you get a little crazy with your patchwork patterns. Turn the classic look of a basket quilt into a block with a real explosion of color with your scrap fabrics. A stack of these blocks could easily become a truly one-of-a-kind scrappy quilt that shows how you put your own twist on one of grandma's old favorites.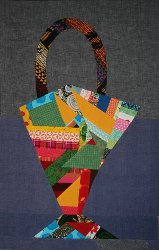 Double Wedding Ring Wall Quilt – A sweet gesture that loved ones of all ages will really appreciate is another unique take on wedding quilt patterns. Instead of piecing this project together, all you'll need to do is applique it. This quilt pattern would make a lovely gift to help commemorate an anniversary or as an artistic decoration for your own home.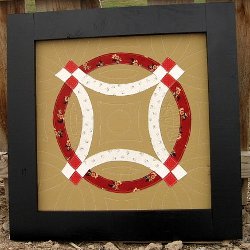 Lined Patchwork Apron – Blocks and quilts aren't the only way quilters have kept busy throughout the years. If you feel like you've got a bit of a fashionista in you, use your squares to make yourself a brand new apron. There are tons of ways you can personalized this paper piecing project to really represent your style and a bit of your grandma's too.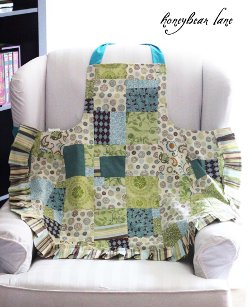 Where would the world of quilting be without people like our grandma's to pass down their patterns and secrets. Be sure to check out more of the timeless quilt patterns on FaveQuilts to see how you can bring a little of your grandma's style back into your own quilting.
Whether you're just learning to quilt or you're a seasoned veteran, FaveQuilts has the free quilting patterns and charts you need! Create Jelly Roll quilts, tote bags, baby bibs, even quilted jewelry.We have a bustling community of quilters just waiting to share their ideas with you and welcome you into the family.
Latest posts by FaveQuilts (see all)
Print This Post