Originating in the much-looked-to Victorian era, the century-old rhyme, "Something Old, Something New, Something Borrowed, Something Blue" is a method for bringing a bride good luck. Superstitious or not, it's fun to incorporate these four elements into your wedding-day ensemble. If you're stumped as to how to make something blue work, we're teeming with ideas. Ditch the obvious and go for the unexpected with these something-special something blue ideas.
Something Blue Flowers
Even if your wedding color scheme doesn't incorporate blue, you can add a little touch of the hue to your bouquet. If you really can't work it into the flowers, wrap the bouquet with a blue ribbon or attach a blue charm.
Something Blue Shoes
There are numerous methods of incorporating that lovely hue into your shoes. Go bold with a completely blue pair, or take the more subtle route with blue soles, blue clips, or a delicate blue fabric. Find out how to make three of the above pairs here.
Something Blue Accessories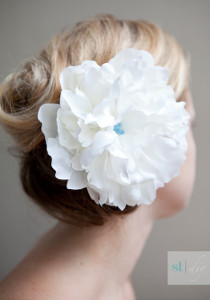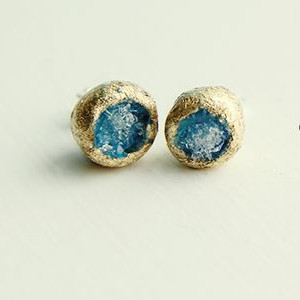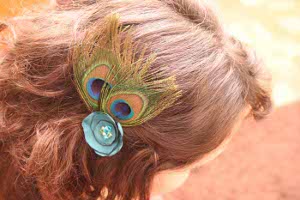 Wear blue jewelry or blue DIY hair accessories to kill two birds with one stone. The jewelry will cover something new and the DIY, if repurposed, can cover something old. Make things really easy by picking a wedding band that features blue.
Something Blue Subtle Touches
Keep the hue close with a darling (and perhaps hidden) blue touch. You can DIY both, which makes these projects even more personal.
Something Blue Attire
Really go all out with a blue wedding dress or a shawl. These blue wedding dresses are to die for, so if you're willing, take the plunge.
Something Blue Undergarments
Make your wedding day extra fun by having your own little secret. These something blue ideas double as a part of the rhyme and a post-wedding good time.
Something Blue Beauty
These might be my favorite something blue ideas. They're subtle, clever, and unique.
How did you incorporate your something blue/ how are you planning to?
Latest posts by AllFreeDIYWeddings
(see all)