Listen up, crafters! Earth Week is fast approaching, and that means it's time to be mindful of waste. A lot of you out there are brilliant at using up your supplies dutifully. However, there are still more ways you can use would-be trash. Some of what you think is junk can be used to create awesome Christmas crafts. By the time Christmas rolls around, though, you may not have  any of the supplies needed to make these awesome bottle and jar crafts. Start saving your bottles and jars now so you can practice green Christmas crafting and celebrate Earth Day. These bottle and jar craft ideas will truly ignite your Christmas spirit.
Wine and Dine with Bottle Crafts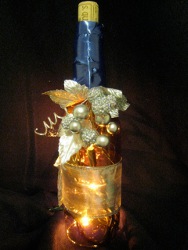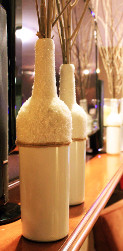 Hemingway is quoted as saying, "My only regret in life is that I did not drink more wine." Keep this in mind so that you won't regret not making more wine bottle crafts. Imagine Christmas crafting through life without trying your hand at this Faux Lighted Wine Bottle. A Christmas without this dynamite bottle craft is pretty lame. If you don't want to get that technical, you can still recycle wine bottles and make great Christmas decorations out them. This Upcycled Wine Vase is a perfect example. During that holiday party use this DIY vase as a decorative element and conversation piece.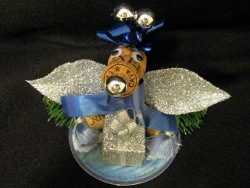 Don't forget about those corks and bottle caps. Among other things, Christmas spirits produce corks and bottle caps that usually get tossed. Instead of filling up your trash can with corks, make this Recycled Champagne Cork Bear. You can make this out of 100% recycled materials. I'm also wild about this Bottle Cap Picture Tree. It combines unconventional elements with the classic Christmas Tree.
Merry Mason Jar Crafts
Of course, we can't ignore the tireless trend of mason jar crafts that's cleaning out recycling bins everywhere. I love these crafts! You can get as simple as this We Love You Jar or go a step further and make something more complicated. These Mason Jar Pin Cushions from Stolen Moments are an example of how creative you can get with mason jars, and how functional they can be.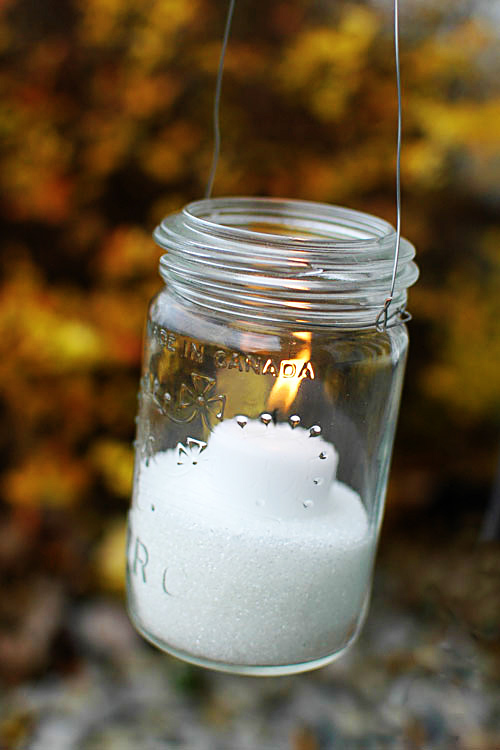 While perusing the internet, I also came across Intimate Weddings which had these awesome Mason Jar Lanterns posted. These DIY mason jar lanterns, though designed with weddings in mind, could easily become a key component to your homemade Christmas decorations. Just hang them up away from the little ones…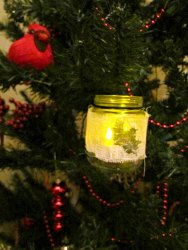 Similarly, our site features this Holiday Lantern Ornament. Can you believe how festive this homemade Christmas decoration looks? The light against the pine needles is truly enchanting.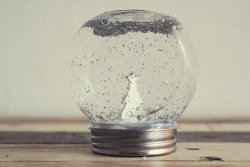 And of course, one of my personal favorite Christmas mason jar crafts: the snow globe. I love this Beautiful Sparkling Snow Globe. It's so simple but brings so much joy in the way it recalls Christmases of yore. These Christmas bottle and jar crafts are just the tip of the iceberg. Find out how else you can make recycled Christmas crafts by checking out our site. Earth Day is just around the corner, and what better way to honor our planet than with the fervor of the Christmas spirit?
Are you going to make recycled Christmas crafts this year?
Latest posts by AllFreeChristmasCrafts
(see all)