I LOVE craft supplies.  I may go so far as to say I'm a bit of  a hoarder when it comes to embellishments, stickers, stamps, paper, yarn, and beads.  Since I currently reside in a tiny apartment with barely enough room for my clothes, finding convenient ways to store my craft supplies can be a bit of a challenge sometimes.  While I love big boxes and totes to help me keep track of all my must-have essentials, I just can't pass up a project that A) helps me stay organized and B) helps me use up some of the supplies in my craft stash!
If you've been searching for some clever storage solutions that will keep your stash under control AND even help you work through some of your fabric and paper scraps, then you're going to love this collection of 17 Crafty Storage Solutions You Have to See to Believe.  Not only are these genius ideas for storing everything from yarn to colored pencils, but many of these projects can be made with materials you have at home already!
17 Craft Storage Solutions You Have to See to Believe
Check out all these clever and creative ways to keep your crafting supplies, jewelry, and other small nick knacks under control!
Decorative Storage
Recycled Storage Projects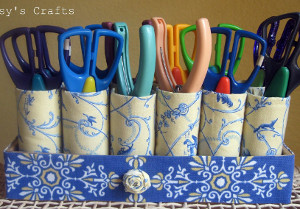 Yarn and Thread Storage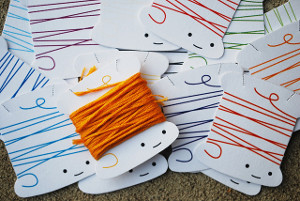 Bead and Jewelry Storage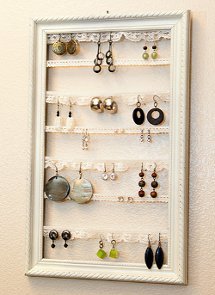 Other Clever Storage Solutions
How do you organize your craft supplies?
Latest posts by FaveCrafts
(see all)