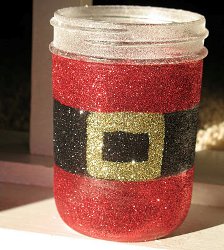 The sun is out, the sandals are on, and we've all got one thing on our minds…Christmas of course! Christmas in July is already here, but don't worry. AllFreeHolidayCrafts.com has a list of 100 Easy Christmas Crafts for the Holidays to help kick-start Christmas in July! The magical holiday will be upon us before we know it so it's time to check out these crazy holiday crafts.
Whether you're looking for handmade Christmas decorations or easy Christmas crafts for kids, we've got you covered. Each project in this list of Crafts to Help You Kick-Start Christmas in July is easy to make and takes so little time. By December your home will be stacked with Christmas crafts from floor to ceiling!
Bask in the joy of Christmas in July with your friends. Invite them over for a crafting party and see who can make the most crafts from our list of 100 Easy Christmas Crafts for the Holidays. Between the handmade Christmas ornaments and the gift wrap ideas, you'll have enough crafts to trade, give away, and keep for yourself.
With projects for gift-wrapping, ornament hanging, and spending time with your kids, you're sure to find something in this list for you. It's bound to be a craft-crazy Christmas in July!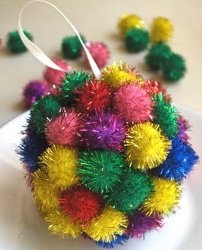 After a long day at summer camp, your kids will be overjoyed to come home to a table covered in Christmas craft materials. Get the kids involved in your Christmas in July crafting with these simple crafts for kids. They'll love delving into their creative side to make Christmas crafts like Rudolph the Glove Reindeer and Fluffy Beard Santa. There's nothing more magical than Christmas for a child, and they'll love that they helped create that magic. These easy Christmas crafts for kids are minimal mess and maximum fun!

No need to worry about cavities with these sweet lookin' candy Christmas Decorations. Make these handmade Christmas decorations and let your eyes feast. You won't believe how easy it is to recreate your favorite Christmas treats. There's nothing sadder than when the dessert plates are empty at the end of the night but these sweet lookin' candy Christmas decorations are here to stay!

Become a gift wrapping genius with these gift wrapping genius crafts. Doesn't it seem like every year you find yourself in a mad dash to purchase Christmas gifts for friends and family? Reduce the stress by making some handmade Christmas wrap this July. These gift wrapping genius crafts make every gift look special with bows, ribbons, and boxes. No matter what you give your loved ones, they'll have a gift within a gift.

 What type of Christmas crafts make you jump for July?
Latest posts by AllFreeHolidayCrafts
(see all)