Getting little boys interested in crafting isn't always easy, especially when they think crafting is nothing more than pom poms and pink stuff. Prove that the wonderful world of crafting is more than just glue and glitter by sharing these creative crafts for boys!
Plus….scroll down for our latest giveaway!
Sports Crafts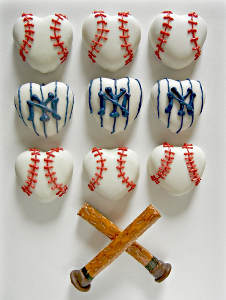 Hut, hut, HIKE! Gather your little sports fans and give them a pep talk, because it's time to get crafting. These sports crafts for kids are the perfect way to ease reluctant little ones into crafting, since they're all low-effort and low-cost. There's a sports craft out there for every crafty athlete, so don't waste another minute to swing into creativity.
Dinosaur Crafts for Kids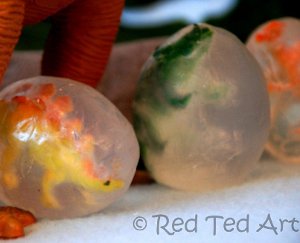 Boys are sure to roar with excitement when they see these DIY dinos! Whether you want to learn how to make fossils with your tiny explorers or simply want to add some prehistoric fun into playtime, these awesome dinosaur crafts will make the kiddos' boredom go extinct.

Superhero Crafts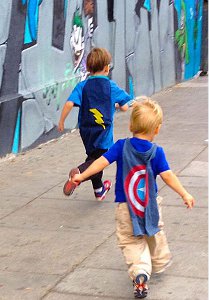 It's a bird! It's a plane! It's….the coolest collection of superhero craft ideas ever! Every little man deserves to have the chance to play the hero, and thanks to these crafts for boys, they can get ready to take on the world. No matter which famous hero your little boy loves (or even if he made up his own), these kids' crafts will help him play the part.
GIVEAWAY! Need more brilliant ideas for crafty boys? Boycraft will help your little man learn how to make papier mache, sew, knit, and make all kinds of awesome kids' crafts, and you have the chance to win a copy. Click here to read more and enter to win a copy of Boycraft! The deadline to enter is May 12th, 2014, at 11:59:59 p.m. Eastern Time, so enter today!
How do you keep kids busy?
Latest posts by AllFreeKidsCrafts
(see all)