Print This Post
Crafters are coming up with new ways to be thrifty every day by refashioning the items in their home into recycled crafts that look brand new. One of the most popular items we've seen this year is very common and surprisingly versatile; toilet paper rolls. Because of how much readers have loved them, the editors at AllFreeChristmasCrafts have put together a new collection of 11 Toilet Paper Roll Crafts that will show you many of the creative ways this recyclable can be used. Look below to see some of what you'll find:
You can start on your Christmas ornament crafts early or make a DIY decoration to cheer up your room with one of these colorful toilet paper roll crafts. None of the techniques involved are complicated, but the results will be stunning. No one will be able to guess that your handmade Christmas ornaments are made of toilet rolls, especially with all of the creative ways you can embellish them.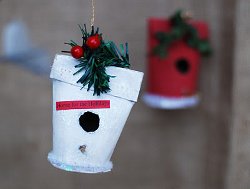 The projects included in our collection cover more than just ornaments; you can use your thrifty design skills for any room in your house with some recycling craft and green craft decorations. You can learn to make a garland, add an extra pop to your table, and much more, and all for less.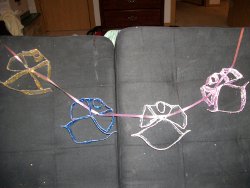 Whether you're a crafter looking for a new material for upcycling or one trying to find new projects that you can do with your family, our list of 11 crafts with toilet paper rolls has something for you. Young crafters will enjoy working with a flexible material that can be painted, reshaped, and covered in all kinds of materials, and you can gain access to a number of new ways to not only recycle your toilet rolls, but also reuse your other leftover materials.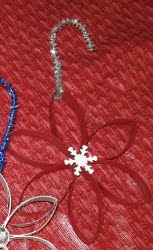 There's no better way to get a fresh start on your crafting in 2013 than with recycled crafts made from toilet paper rolls. You can plan ahead for the holidays with Christmas ornament crafts and DIY Christmas decorations, or you could just spend an afternoon with your young crafters showing them how useful your own household materials can be. With 11 Toilet Paper Roll Crafts in your possession, you're on your way to being a green crafting master.
What recyclables do you like to use to make crafts?
AllFreeChristmasCrafts.com is a website dedicated to the best free Christmas crafts, tutorials, tips and articles on Christmas. AllFreeChristmasCrafts finds and delivers the best Christmas crafts from all over the web, from Christmas ornament crafts to Christmas craft for kids. We want you to have the Christmas of your dreams.
Latest posts by AllFreeChristmasCrafts (see all)
Print This Post