Today's guest post comes from Bethany Marcello, an assistant editor for CraftFoxes a new social network for crafters!
February is National Heart Health Month, but what does that have to do with crafting? Did you know crafts help your heart? Research has shown knitting, baking—even vintage shopping—can reduce stress and keep your heart healthy. Not convinced? We've gathered expert advice to back up our craft-astic claim.
About 35 years ago Harvard physician Dr. Herbert Benson outlined the original connection between repetition and relaxation—a common element of most crafts—and found that a repeated action or phrase altered the mind and body enough to directly counter the stress response. Translated, when people concentrated on their knitting or sewing or baking, blood pressure reduced, heart rate decreased and muscles relaxed.
Craft Wisely, Be Mindful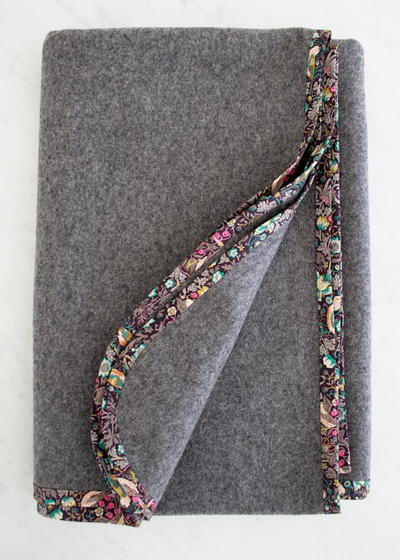 But lowered stress doesn't happen without focused concentration. Nancy Monson, author of "Craft to Heal: Soothing Your Soul with Sewing, Painting, and Other Pastimes," recommends practicing "mindfulness," being in the current moment and not judging your thoughts, to get you in a "Craft Zone."
"Everyone, when they meditate, practices mindfulness, which is pushing thoughts away gently." Being mindful means crafters may acknowledge a grisly thought yet should let it drift by like a leaf on stream. If the thought persists, Monson says, "They should think, 'It's not the time to think about that, it's the time to think about this craft.'"
Moreover, crafters should concentrate on the parts of their craft they love such as the bright yarn running through fingers or the soothing hum of a sewing machine. With enough mindfulness, the repetitive motions of the knitting or sewing will lull crafters into a relaxed state.
The Soothing Circle
Crafting in a group offers another form of crafty mindfulness. For extroverts, craft communities are a welcome element, but for introverts, the opposite can be true. British researcher Betsan Corkhill, founder of Stitchlinks, a site for therapeutic knitting, says, "Knitting groups can help people to meet supportive friends in a safe environment and enhance local communities."
She adds, "The process of knitting relaxes the group members so conversation flows and there is lots of laughter. It's the activity that encourages this. The activity also gives each group member a reason to attend and a point of conversation so that if they are feeling self conscious or nervous there is always something to talk about."
For introverted crafters, Betson suggests that crafting in a group also gives you a relaxing alternative to those stressful, albeit inevitable, silences that come with group conversation. "If you don't feel like taking part in the conversations around you — it's perfectly acceptable to just sit and knit. 'Just being' with other people is a nurturing experience which is missing from the lives of many."
Distractions Kill Creativity

As we use crafts to lower stress, there are elements of crafting that can destroy our efforts. Whether it's thinking about chores and the other things we should be doing, or comparing your craft to another person's creation, certain parts of crafting can cause us more stress than relief
One of the biggest creativity killers, says Nancy Monson, is craft comparison. "Comparing you work to another person's work, not thinking your craft lives up — this negates the benefits of crafting." She recommends, instead, valuing the process of creating as more worthy than the end product.
Smarter Shopping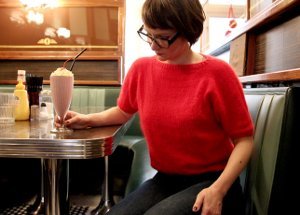 While vintage shopping may not have the same repetitive motion as knitting or cross-stitching, it does reduce stress via sense-based mindfulness, just like other crafts. Shopping guru Paco Underhill, author of "What Women Want: The Global Market Turns Female Friendly," agrees.
"Many get pleasure from the act of looking. It is one of the ways women have been able to escape children, husbands, home. They do something that is prompted by a fantasy life, where they can walk, look at clothes, and they don't have to buy anything." In other words — whether it's a vintage dress or antique table decor, shopping allows crafters to play pretend with all of our senses.
Still feeling guilty for spending your valuable time on something that only make you feel good? Monson has advice for you, too. "Someone once said to look at creating as therapy. If we were on medication for high blood pressure or high cholesterol, we wouldn't skip our medication."
So even though February is almost over doesn't mean you should forget about taking care of your heart. The best way to continue keeping it healthy? Keep crafting!
What's your favorite way to keep your heart healthy?
Latest posts by FaveCrafts
(see all)