Christmas is officially over. Now that everything has been exchanged and unwrapped, it's time to start putting everything away. This probably seems like a huge chore, especially if you're working with a limited amount of space. There's no need to worry, because the editors at AllFreeChristmasCrafts have some easy storing solutions that will make cleaning up after Christmas a snap.
Christmas Candy Jar Labels – You may already have jars to hold any leftover treats or materials from your Christmas crafts. To make sure you can keep track of what's what without worry, you can whip up some festive labels. You can change them as soon as the jars are empty, or leave them on for any materials you'll be using for your Christmas crafts next year.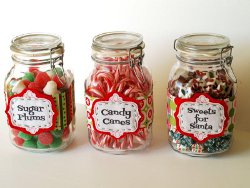 Christmas Card Book – Many people like to hold onto the personal wishes of good tidings that friends and family send every year, but don't have anywhere to put them. Instead of spending extra money buying a new book from a store, you can make your own. You can design it anyway you'd like, and they're cheap enough to make every year. They also make great gifts.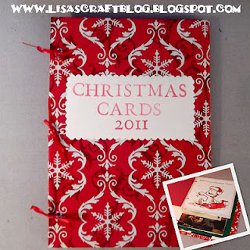 Altered Christmas Organizer – It's never a bad idea to hold onto old receipts after purchasing gifts, but it's not always easy finding one place to put them all. Now you can create your own organizer with leftover Christmas craft materials. It's durable and very handy for keeping track of paper scraps. You'll never lose another receipt if you have one of these organizers.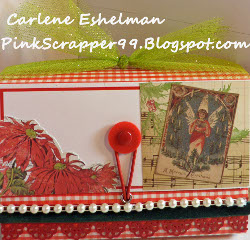 Embroidery Hoop Snowman Card Holder – Just because Christmas is over doesn't mean you have to take down your Christmas cards right away. This adorable snowman craft is a unique way to display them, and also leaves your walls free from tape marks. You can take it down and store is just as easily as you can put it up, and it's easy enough for the whole family to help with.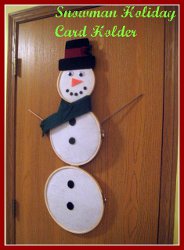 Holiday Gift Jars with Tags – If you do find yourself in need of extra jars for your odds and ends after the holidays, make it a decorative effort. You can personalize them in any way you choose, and the tags are recyclable, so you can switch them out during any time of the year without hassle.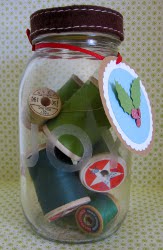 Decorative Christmas Binder – You can get a head start on planning for next Christmas or just organize all that you have left to do this year with your own custom made binder. It's simple, but will really come in handy throughout the holiday season. Knock out procrastination and minimize your stress level while making a fun little craft.
Just because Christmas is over doesn't mean you have to stop crafting! Find more Christmas storing solutions on our site, and you'll be busy past January.
What do you plan on crafting after Christmas?
Latest posts by AllFreeChristmasCrafts
(see all)