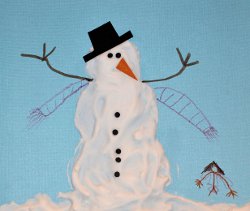 Be prepared to entertain the kiddos when the next big snow storm hits. These fun and easy crafts for kids will keep them happy as pie, even if the weather is too cold to play outside. There's nothing better than watching your children hard at work making arts and crafts, especially when they give them to you as a gift! Take a look through this fun list of winter crafts for kids of all ages, and spend some time creating in the warmth of your home this winter. Whether you're making a snowman made of shaving cream or cotton balls, it's a wonderful way to spend time as a family!



Snowmen You Can Build Inside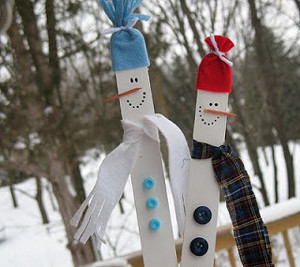 Take a look at these snowmen that the kiddos can build indoors in case the snowfall becomes too tall to navigate. With these great snowmen you can build inside, your little ones will be entertained during the cold winter days that prevent them from playing in the snow.



Decorative Winter Crafts For Kids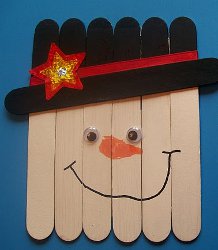 While you're cooped up during the next big snow storm, take advantage of your crafty ideas and make a few snow crafts that double as home decor! These fun decorative crafts are so simple, kids of all ages can make them. The best decorations are made from the heart, and who wouldn't be proud to display their little one's art work in their home?