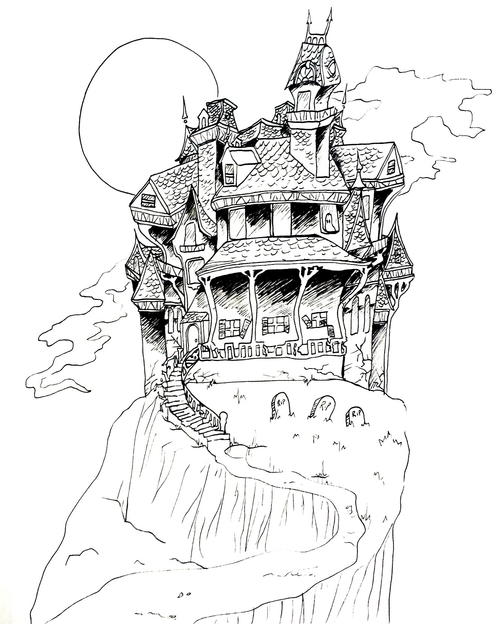 Halloween is exactly one week away, and we couldn't be more excited in the FaveCrafts.com office. Our office goes all out every single year. It shouldn't be a big surprise that our crafty and creative editorial staff loves getting creative with Halloween costume ideas. Some of us even wear costume ideas we found while working! The perks of being a crafting editor are endless. In order to celebrate Halloween this year, we released a free adult coloring book for adults last month. Since you are (hopefully) all done with your costume or adding the final touches, we wanted to provide another free coloring page.
This Spooky Scary Haunted House Coloring Page is totally free to download and makes a great pre or post-trick or treating idea. Busy kids and adults who just downed too much sugar will need to be kept busy. Click the image on the right or the link below to download the free adult coloring page.
Download the Spooky Scary Haunted House Coloring Page (pdf).
---
Love this free coloring page for adults? Check out the fully downloadable and printable coloring book, 5 Halloween Coloring Pages for Adults. Featuring creepy cats, eerie graveyards, and more, any Halloween lover will go crazy for this free download. You could even print of these pages and hand them out with treats!
---
What is your favorite Halloween character or image? I love bats!