Just because we're in the middle of winter doesn't mean we can't think of spring. Try a few paper crafts ideas that were inspired by warmer weather, and you'll stay cheerful even in these chilly temperatures. Now that it's past New Year's, the countdown to Valentine's Day begins. This year, we at AllFreePaperCrafts want to give you a head start on your Valentine's Day to do list. We've put together a sampling of some of the most adorable homemade valentine cards and homemade valentine decorations you've ever seen. These simple paper crafts are an inexpensive and fun way to show your sweetheart how much you care.
Whimsical Wings: How to Make a Paper Butterfly
Test out some of our butterfly craft ideas to keep a smile on your face when the days are short. Check out some of our easy tutorials and learn how to make paper butterflies. You can use these adorable accents on almost anything from greeting cards to home décor. Plus, we have some super cute valentine treat ideas that were inspired by our fluttery friends.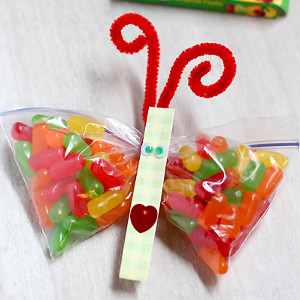 Forever Florals: Making Paper Flowers, Rain or Shine
Learn how to make paper flowers that will never fall victim to a cold snap. Homemade paper flowers come in all colors, shapes, sizes, and textures. We have a great collection of DIY paper flowers, and, like our butterfly craft ideas, you can use these floral embellishments all year. You can make flowers that will lay flat in a scrapbook, or 3D blooms with folded petals for a fancy card. These projects may look intimidating, but they're actually as easy as they are elegant. When you start cranking out enough paper flowers to fill your snow-covered garden, the world of Valentine's Day crafts won't know what hit it.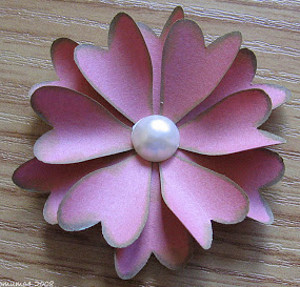 Happy Hearts: How to Make a Paper Heart
Most people learn how to make a heart out of paper in elementary school. Give yourself a refresher on this childhood skill with some heartwarming paper craft ideas for all occasions. You can use these embellishments to make garland, cupcake toppers, and more decorations for Valentine's Day. After all, there's no quicker way to say "I love you" than with this iconic shape.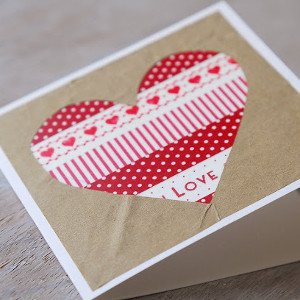 Which of these crafts would you like to try?
Latest posts by AllFreePaperCrafts
(see all)