Print This Post
Everyone needs to start somewhere with any big project. If you're working on a new drawing, you need to start with a sketch. If you're building a cabinet, you need to start with a design. When you're making a quilt, you have the option to piece it together with quilt blocks. I love a gorgeous quilt block patterns. My personal favorites are block of the month quilt patterns. In fact, if you're looking for a great BOM or simply a new building block to inspire, check out any of these lovely free quilt block patterns.
Nine Patch Quilt Blocks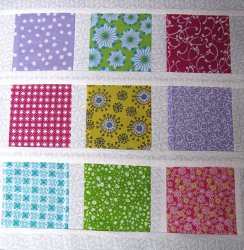 Keep it simple! Nine patch quilt block patterns are great for beginners. No curved pieces of fabric, no trouble.
 Brady Bunch Inspired Nine Patch Block
Magician's Disappearing Nine Patch
Star Quilt Blocks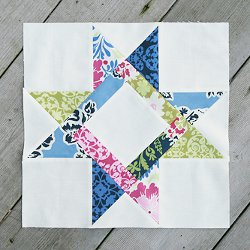 Star blocks are some of my favorites. I love the design and I especially love how they come together in the final quilt project. Create a beautiful new star block with any of these free quilt block patterns.
Scrappy Rainbow Star Quilt Block
Hourglass Quilt Blocks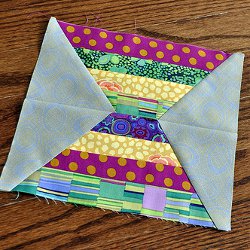 Measure time with fabric strips! Hourglass quilt blocks are absolutely beautiful. Hourglasses in general are gorgeous pieces of home decor, so incorporate a similar pattern in your next quilt block.
Log Cabin Quilt Blocks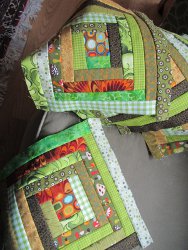 Around and around we go! These log cabin quilt blocks will teach you the log cabin quilting style. Go traditional and rustic with your color choices or experiment with pinks and brights.
Pinwheel Quilt Blocks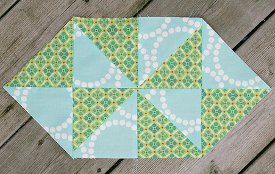 These patterns will guide your eyes around any given quilt project. Easy quilt blocks like these are perfect for the beginning quilter, and the finished quilt tops are so gorgeous.
Flying Geese Pinwheel Block Pattern
Bonus: You can win Beautiful Quilt Patterns from Lunden Designs! There are six stylish quilt patterns included in this bundle. Find everything from modern baby quilt patterns to nautical designs and more! For a fabulous opportunity, you must enter this giveaway here. Contest ends 3/18/2014.

What type of quilt block is your absolute favorite?
Whether you're just learning to quilt or you're a seasoned veteran, FaveQuilts has the free quilting patterns and charts you need! Create Jelly Roll quilts, tote bags, baby bibs, even quilted jewelry.We have a bustling community of quilters just waiting to share their ideas with you and welcome you into the family.
Latest posts by FaveQuilts (see all)
Print This Post