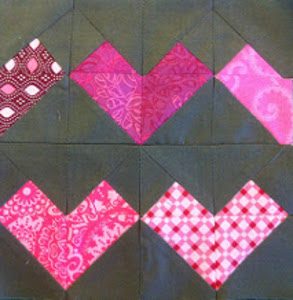 Can you feel the love tonight? Valentine's Day is just around the corner, and it's time to start on those romantic quilts and quilt projects for that special someone! Whether you're sewing a new bed quilt or just a little something, these projects are a wonderful way to show you care. What everyone forgets about Valentine's Day is that you don't have to limit your gifts to a spouse or significant other. Give all your loved ones a token of your affection this February and bring a little warmth to the dreariest time of the year with projects like the Heart Embers Quilt Block.
Home Decor: Romance Your Man…tel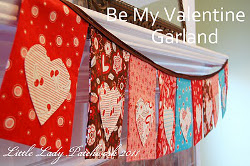 This collection of adorable table runners, garlands, wall quilts and more is perfect for quick, easy decorations. You don't have to completely deck out our house to get into the holiday—just a little touch here and there will make all the difference. Make this gorgeous Be My Valentine Garland in no time flat and let it put a smile on that special someone's face.
1. Hearts a Flutter Table Runner
2. Improv Valentine Wall Quilt
3. Checkered Heart Wall Quilt
4. Heart Strings Table Runner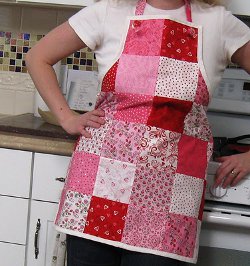 Cook Up Some Romance
They say the way to someone's heart is through their stomach, so get your kitchen in tip-top shape with these adorable quilted kitchen crafts! They'll be sure to add a little extra warmth to any cup of cocoa, piece of chocolate, or dinner for two. Make the adorable Knotty Little Valentine's Day Apron to keep you and anyone who's cooking with you nice and tidy! Remember: love doesn't have to be messy. (But just in case, wear the apron.)
1. Knotty Little Valentine's Day Apron
2. Cross Your Hear Mug Rug
3. Ruffled Mug Rug Valentine
4. Valentine's Day Table Topper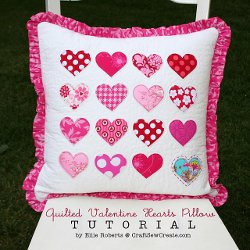 Love Cushion
Soften the blow of lost love with one of these gorgeous Valentine's Day pillows. You can keep these adorable pillows out all year long, but they're especially relevant in February! This precious Quilted Valentine Hearts Pillow will make any couch look just a little more inviting. Some may say that love is a battlefield, but we here at FaveQuilts don't see why it can't be something a little bit softer.
1. Quilted Valentine Hearts Pillow
2. Beginner's Patchwork Heart Pillow
3. Pocket Full of Love Pillow
4. Reverse Applique Gathered Heart Pillow
5. Cross My Heart Appliqued Pillow
What's the most romantic Valentine's Day you've ever had?
Latest posts by FaveQuilts
(see all)