Best Ornament Contest 2016 Winners
You came. You submitted your ornaments. You conquered. And now we're announcing the winners of the Best Ornament Contest 2016!
To recap: these are the projects that earned the most page views during the voting period (November 17-November 27). The most people saw these projects on FaveCrafts, clicked, and viewed! These top ten ornaments truly won the popularity contest, and we're so excited to share them with you. And, if you love these winning projects, definitely scroll down for more awesome ornament tutorials.
"The Ornaments are Wine Bottles with Whimsy Christmas Ornaments as the Chimes or just Eye Candy." – Marilyn Kristine Fiddelke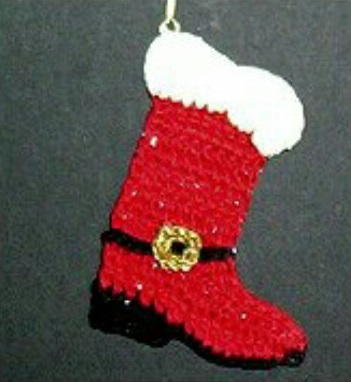 "A crocheted applique that can be used as an ornament, decorative present tag or even a piece of holiday jewelry." – Cecilia Lira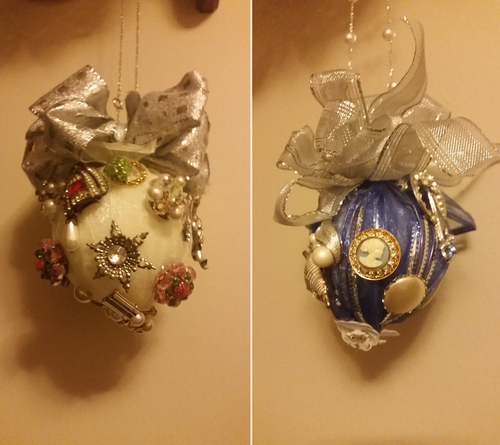 "My Mom has so much jewelry that after she passed on I took her pins, earrings, and anything else I thought would work and turned them into a Christmas ornament." – Debb Hines
"This lovely ribbon angel ornament is quick and easy to make and it's so versatile that you can make it in any size using different types of ribbon including mesh by adjusting the measurements!" – Gail Griffin from purplehuesandme.com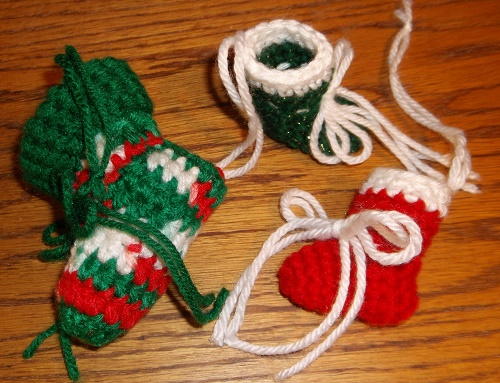 "These are miniature Christmas stockings made from 4 ply yarns. I make larger ones to use as treat gift bags too. The ornaments make the tree look so festive!" – Teri Kuffler
"I have this breath taking ornament hanging up in my living room as a heart felt emblem I created in loving memory of all woman past present as well as in the future of finding a cure to end Breast Cancer!" – Christine Harper
"I have been creating snowman gift bags and thought a snowman treat holder ornament would be a companion to the bags." – Dorothy Minor
"If you have wine corks and twigs from your yard, you can make these teeny tiny wine cork reindeer. Add a hook to hang on your Christmas tree, make a few to march across your mantle, attach them as toppers to gifts, put them into a coffee mug with hot cocoa packets and a candy cane!" – Ann Classon from makethebestofthings.blogspot.com
"I wanted to give my co-workers a little something for Christmas and was broke! But then it occurred to me that I had access to a lot of coffee filters (my position was a coffee hostess) that were disposed of every week! I took some home and came up with angel wings!" – Regena Allen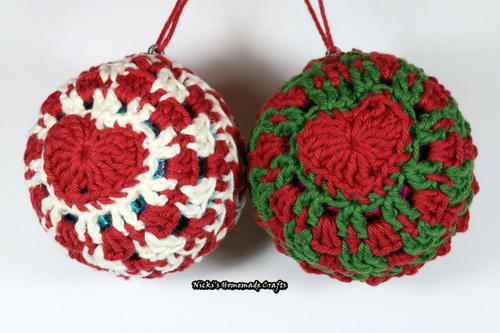 "The Christmas bauble is made by creating two identical halves first, starting with making the heart on each half. One finished making the halves they are crocheted together using a zigzag stitch, a variation of the braided stitch." – Nicole Riley from nickishomemadecrafts.com
Find more of our favorite new DIY ornaments below!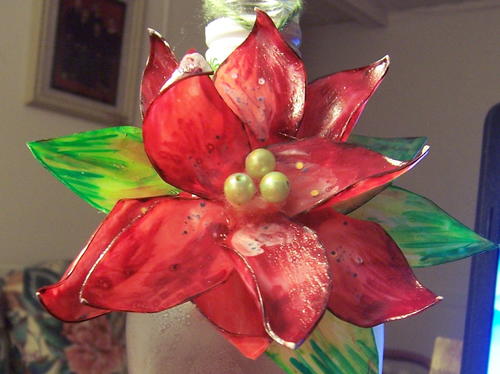 Describe your favorite Christmas ornament on your tree.
Latest posts by FaveCrafts
(see all)