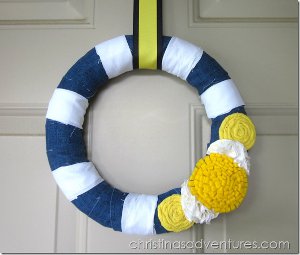 Summer is here and we're ready to get crafting at AllFreeHolidayCrafts.com. We're bringing you our favorite Beach Crafts for the Sunny Summer!  Our beachy collection of Sizzlin' Summer Crafts: 35 Beach Craft Ideas will help you get through every aspect of your summer day. Whether it's your outfit, your home decor, your beach bag, or something for your kids, we've got a craft for you. Each of these beach craft ideas is inexpensive and easy to make. You won't believe how fabulous each craft looks.
Summer only lasts so long, and when you work, days at the beach are limited. These Beach Crafts for the Sunny Summer take so little time, you don't have to worry about missing the best hours of the day. Simply assemble this Easy Mesh Beach Bag and head down to the water with all your essentials on your arm. Sew up this Tic Tac Toe Beach Blanket and you have the perfect item for sitting on the sand.
After a long winter hibernation home, it's time to transform your home and yourself for summer. These Decoupage Sunglasses Designs are classy and chic while these Simple Seashell Candles are delicate and calming. You decide which beach craft ideas will define your summer style.
From all the wearable beach crafts you could ever want to specials details for your home decor, there's something in this list of Sizzlin' Summer Crafts: 35 Beach Craft Ideas for you!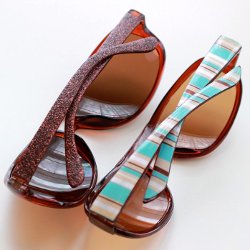 Summer is a season in which fashion is at the forefront but that doesn't mean you have to spend a ton of money to look absolutely fabulous. These Wonderfully Wearable Beach Crafts take so little time and cost so little money. These wearable beach craft ideas are simple and adorable- exactly as your summer style should be. Sunglasses and sandals in, sunburns and sandy butts out!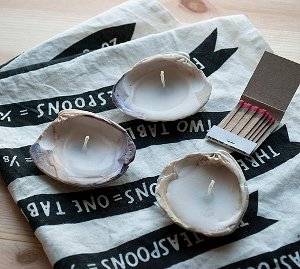 These Beach Craft Ideas for Home Decor will help you transform your home from bare to beach this summer. Set the mood with these Simple Seashell Candles or go sea creature chic with these Starfish Coffee Mugs. Add just a subtle something or make a big splash with any of these beach craft decor ideas.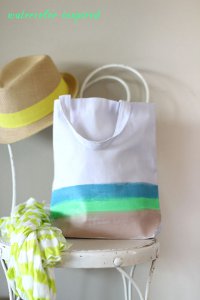 If your beach bag isn't absolutely adorable, your entire beach fashion statement is thrown off. With these DIY beach bag ideas, you have tons of different options for the design of your tote. Each bag has a simple structure made perfectly for carrying your beach essentials.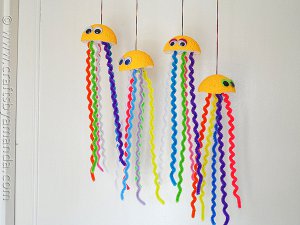 Summer days can be super long if your kids have nothing to do. These Beach Craft Ideas for Kids are sure to keep them busy and get their creative juices flowing. Throw a luau and have your kids make some Homemade Hawaiian Leis or set up this Tie Dye Beach Towel and let them go crazy with a classic crafting favorite. With these beach craft ideas, your kids will have an unforgettably fun summer.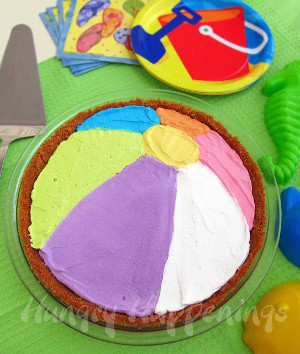 Once you have prepared yourself, your home, and your kids for the summer it's time to look towards fun ways to treat yourself. These summer recipe ideas are fresh and delicious and so easy to make. Quick summer recipes are the way to go. Maximum time in the sun, minimum time in the kitchen with sweet treats like a Beachy Pie.If you're on a bikini bod diet, don't fret we have some low-cal sweets for summer too. Sip on a Banana Blueberry Summer Smoothie and start a cycle of Apple Cinnamon Detox Drinks to help you retain a healthy summer glow and meet your weight loss goal!
Hold a seashell up to your ear and tell us…which craft is calling your name?
Latest posts by AllFreeHolidayCrafts
(see all)