The saying goes that diamonds are a girl's best friend, but I think when it comes to accessories, the tutu is seriously underrated. Tons of little girls love flaunting their fabulous tutus every chance they get. In fact, I know quite a few that tell me dress up time is all the time!
Whether your little princess doesn't own a tutu or already owns twenty, you can learn how to make a tutu she's never seen before with the help of these simple tutorials. Weary sewists, never fear. Scroll all the way through this post to learn how to make a tutu without sewing!
Basic DIY Tutus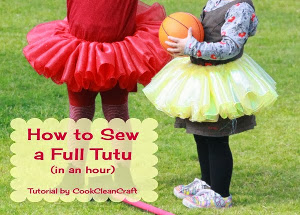 So you've decided to jump into the tulle-riffic world of making tutus. Congratulations; your adorable adventure starts here! All of these DIY tutu tutorials will teach you everything you need to know to get started, even if you've never tried making a tutu before. Dive into these easy sewing projects and learn how to make a tulle tutu:
 How to Make a Tutu for Everyday Wear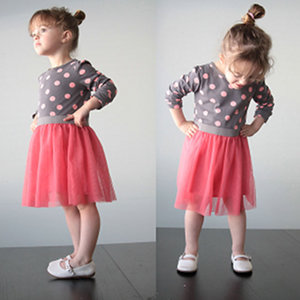 Tutus are more than just a whimsical accessory to add to your child's outfits. Truthfully, little girls can (and will) wear their tutus any time they want, but if you're going somewhere with a dress code, their super-poofy tutu might not blend in. Thanks to these easy sewing projects, you can let your child wear their love for tutus on their sleeve….or, rather, on their shirt. Learn how to make a tutu they can wear anywhere:
Homemade Costumes with Tutus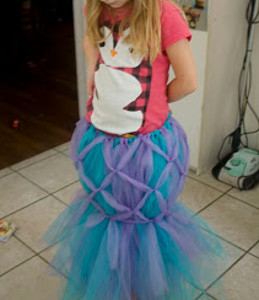 We've already determined that dress up time is all the time, so I'm sure you'll agree that there's no need to save your child's costume tutus for a special occasion. Allow your child to unleash her imagination any day of the week with any one of these adorable DIY tutus:
How to Make a Tutu the Easy Way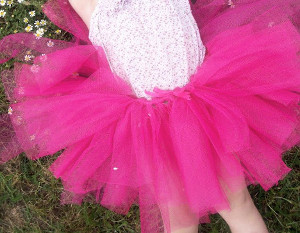 If your sewing skills are a little lackluster, don't fret; you can still learn how to make a tutu! These no-sew projects will help you outfit your little princess in her own fabulous tutu.
BONUS! Other Tutu-Inspired Projects
Feeling inspired by all these DIY tutu tutorials? Dress your little girl's room to match her tulle-riffic style with any one of these decorative crafts!
Which one of these DIY Tutus is your favorite?