Print This Post
One of our favorite sources of inspiration has been shared with designers, quilters, and people all over; animals. Our editors at FaveQuilts have noticed that whether it's with gorgeous animal print fabric or a cute little quilt pattern for your pet, quilters can't get enough of animal patterns! We want to help celebrate both the wild and the domestic with some creative and cute quilt patterns that are all animal-inspired in one way or another.
Projects with Animal Print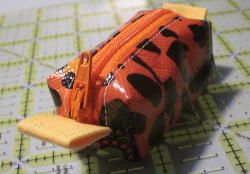 Quilting fabric is so much fun when it comes to prints. Not only are there patterns than use those classic designs we're familiar with like the one seen in the Tiny Tiger Pouch, but there are also some beautiful fabrics that include cute little animals that quilters are able to cut and transform into creative designs for kid's quilt patterns, as well as holiday-themed designs.
Modern Quilt Patterns Inspired by Animals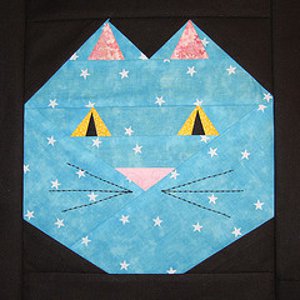 Even if you only have plain fabric, you can still express your love of animals through your quilt patterns. There are many paper piecing patterns and quilt blocks that use the techniques you're already familiar with to depict your favorite animals right on your project.
Small Animal Quilt Projects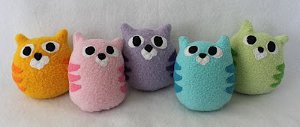 Putting an animal on your quilt isn't the only way you can make a project featuring your favorite creatures. These small quilt projects serve as organizing ideas, quilted gifts, and just all-around fun ways to make you smile.
Projects for Pets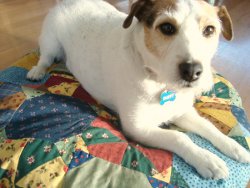 Our pets are like members of the family, so why not show them some love with one of these easy quilt patterns? Imagine how much money you'll save by putting together a scrappy pillow for your puppy or a fun little catnip toy for your cat. They'll last for years, they're easy to repair, and they'll be just as unique as your precious pet.
If you're ready for your patterns to get wild with some animal-inspired designs, simply enter to win this Safari Fabric Bundle from Quilting Treasures. You have until November 5th!
What animal do you think is the most inspiring?
Whether you're just learning to quilt or you're a seasoned veteran, FaveQuilts has the free quilting patterns and charts you need! Create Jelly Roll quilts, tote bags, baby bibs, even quilted jewelry.We have a bustling community of quilters just waiting to share their ideas with you and welcome you into the family.
Latest posts by FaveQuilts (see all)
Print This Post