The holidays are meant to be spent with the ones you love the most, not dashing from store to store trying to beat the Christmas rush. All of us at AllFreeChristmasCrafts.com want to help you make your holidays as relaxing and fun as possible, so we've found a few ideas that we believe will help you bring your family together without stressing. All you need to do is download our latest free eBook, A Very Homemade Christmas: 13 Craft Ideas and Breakfast Casserole Recipes for the Family, which has full tutorials, patterns, and recipes that everyone in your home can help with.

Our latest eBook has Christmas craft projects that transform your craft fabrics and household materials into brand new handmade Christmas decorations. Not only is there the benefit of spending less on Christmas decorations, but there's also the benefit of getting to spend quality time with your family and show them how fun and creative crafting can be. A Very Homemade Christmas isn't just made up of crafts for adults, but also projects that your kids will have no trouble with. There are also 5 mouthwatering recipes for breakfast casseroles courtesy of AllFreeCasseroleRecipes that are just perfect for a cold winter's morning. No matter what room you're decorating for or what kind of activity you're looking for to entertain you're family, this eBook will provide something unique and easy.
Here's what you'll find in this eBook: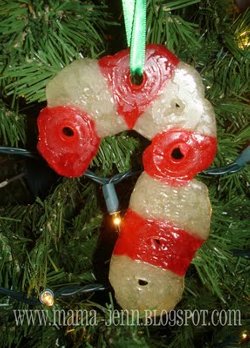 Life Saver Candy Cane Christmas Ornament – This is one of the most creative crafts within the eBook, and kids will absolutely love trying it. Learn a totally safe way to make homemade Christmas ornaments using only candy pieces. Once you learn how to get the shape just right, you and the family can try to make your own designs. They may not always come out right, but you're guaranteed to have fun either way. This is an inexpensive option that's also going to last for several years (and it'll smell so good!). If your kids are just starting out with crafts, this project is a great way to show them how fun, fast, and easy it can be.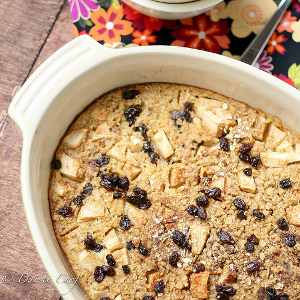 Apple Cinnamon Raisin Oatmeal – Take a break from crafting and indulge in one of 5 totally tasty breakfast casserole recipes. Start the day with a healthy, but flavorful meal like this homemade oatmeal. Follow the full recipe provided in the eBook, and in no time, you'll have a nutritious, aromatic way to wake up the family. You don't have to be a cook to make quick and easy meals that taste great. You may even find yourself wanting to try and make more once you've given it a go with one of the casserole recipes in the eBook!
Download a copy of A Very Homemade Christmas: 13 Craft Ideas and Breakfast Casseroles for the Family – it's free!
For similar projects and tutorials, try these:
Latest posts by AllFreeChristmasCrafts
(see all)