When it comes to sewing a quilt, you don't get any more classic than star quilt patterns. These are a staple design, perfect both for beginning and advanced quilters. Star quilt patterns are enormously variable and fun to sew; whether you stick to a traditional design or go for a more modern look, there is certainly a pattern out there for you. Star quilts are prefect for any season, shape, size, and type of quilt. Probably my favorite thing about the star block design is the range of emotions it can evoke–from cheery and carefree to the kind of quiet comfort you get from looking at the night sky. Humans have always had the impulse to reach up and touch the stars, and star quilts allow us to get just that much closer.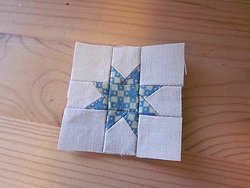 To Begin … Simple Star Quilt Blocks
Star blocks like the Tiny Wonky Star are easy to piece and quick to make! Perfect for a quick throw quilt or a gift you started late on.
1. Wonky Star
2. Tiny Wonky Star
3. Starflower Quilt Block
4. Aunt Eliza's Star
5. Scrappy Rainbow Star Quilt Block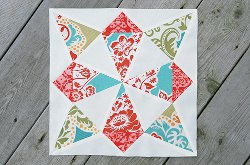 Patchwork Constellations
These star quilt patterns, like the Whirling Star Block, draw heavily on the patchwork design, so that the form as well as fabric draws the eye.
1. Giant Vintage Starflower Quilt
2. Whirling Star
3. Arkansas Traveler
4. Bright Hopes Star
5.  Golden Hunter's Star Quilt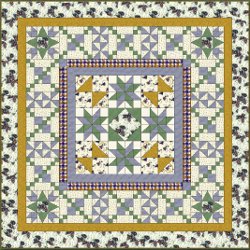 Full Star Quilt Patterns
From six-pointed star designs to complicated masterpieces like the Briar Rose Star Quilt, these patterns will get you from your first stitch to your last.
1. Briar Rose Star Quilt
2. Adaptable Star Quilt
3. Bright Stretched Stars Throw
4. Smoky Mountain Stars Throw
5. Blazing Stars Quilt
6. Catch a Spinning Star
7. Adaptable Star Quilt
Do you have a favorite block design? Tell us what it is below!
Latest posts by FaveQuilts
(see all)