Is there anything more depressing than a rainy summer day? AllFreeHolidayCrafts.com is bringing you 15 Rainy Day Crafts to turn those tears into cheers. We've provided you with a list of a crafts that are perfect for those days when you're stuck inside the house. Whether you want to cuddle up with a DIY blanket, decorate your home, or keep your little ones occupied with some kids crafts, this list has you covered. Each of these crafts is inexpensive and easy to do. They may even have you wishing for more rain.
With a list like this one, you never have to worry about rainy day boredom. Days inside mean hours upon hours of crafting time!
Rainy Day Crafts for Kids
Summer days are easy. The kids can play outside on the swing set, set up the slip and slide, and ride their bikes all day long. But rainy days can be slightly disastrous if there's nothing for them to do. A bored kid is not a happy kid, that we are sure of. This list of rainy day crafts are perfect for occupying your kids.
Basket Weave Friendship Bracelet
DIY Blankets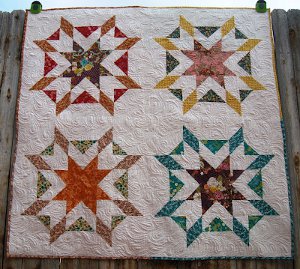 On a rainy day there's probably nothing you want to do more than wrap yourself up in a blanket and watch your favorite movie. Even better than that is wrapping yourself up in a blanket that you yourself made. These DIY blankets are so easy to make, you won't believe how impressive they look. Make this rainy day craft in the morning and cuddle up with it in the afternoon – just hope the sun doesn't come out!
Day at the Stadium Blanket and Tote
Home Decor Projects
Chances are when you're sitting inside on a rainy day, you're going to notice all the little things you would change about your home decor. This home decor projects will help you spruce up your home without spending too much money. You'll be amazed at how the little details add so much personality to your home decor.
Colored Mercury Candle Holders
Which project will you choose when it's raining crafts and dogs?
Latest posts by AllFreeHolidayCrafts
(see all)