We have a daily giveaway for the 12 Days of Christmas. Every day features a brand new free project and a chance to win a free prize. Look for the current day to enter. Winners are announced on the blog and below as well. Scroll down for the current day's giveaway. Good luck!
Day One: December 2nd
Mokume Gane Peacock Utensils
Win a set of 24 sampler clays (Sculpey Premo!), a Super Slicer, a Clay Tool Starter Set, Texture Sheets and Mini Metal Clay Cutters from Polyform


Day Two: December 3rd
Cabled Velvet Fingerless Mitts
Win 11 skeins of Valley Yarn Stockbridge (in three colors), needles, and a floral yarn caddy from WEBS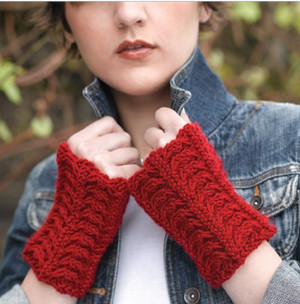 Day Three: December 4th
It's All About the Music Card
Win five unique sets of  Shapabilities in a winter assortment

Day Four: December 5th
Nautical Ocean Breeze Crochet Throw
Win four skeins of yarn and one set of eight mini yarn skeins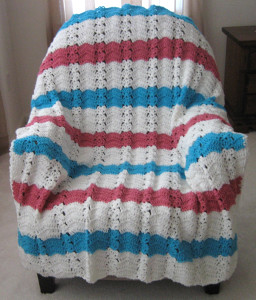 Day Five: December 6th
A Classic Variegated Hat
Win a set of three colors of yarn in red, white, and blue and a pattern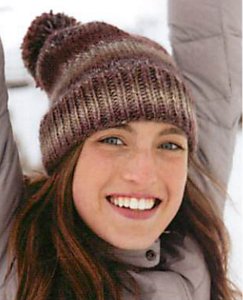 Day Six: December 7th
DIY Graphic Leather Dog Leash
Win a six-month subscription to Whimsebox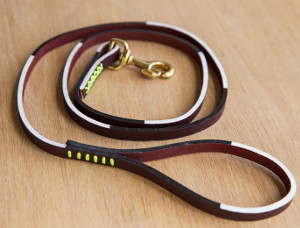 Day Seven: December 8th
Fun 'n Colorful Glass Canisters
Win a gift basket packed with an assortment of Mod Podge varieties and accessories (including 8 variations of Mod Podge, 12 variations of paint, foam rollers, photo transfer medium, high temp mini mod melts, and Podgeable papers)

Day Eight: December 9th
Cozy Cowl Poncho
Win 7 skeins of yarn (2 Holiday Homespun, 4 Heartland, and 1 super fuzzy)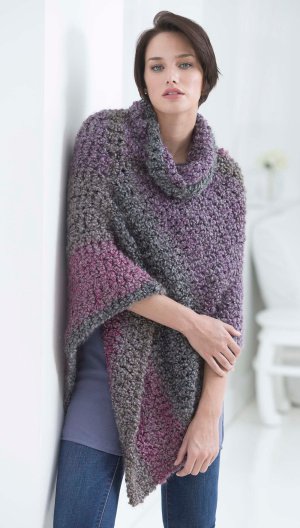 Day Nine: December 10th
Light up the Night Glitter Jar
Win a Body Art Glitter Tattoo Kit (in red, white, silver), Glitter Spray Paint, Fashion Glitter (24 colors), Beads in a Bottle Glitter, 5 small fabric paintbrushes, Fabric Paint (in gold, diamond, ruby, gold, green)

Day Ten: December 11th
Tiffany Blue Fingerless Mitts
Win various sets to learn how to Knook as well as six different pattern books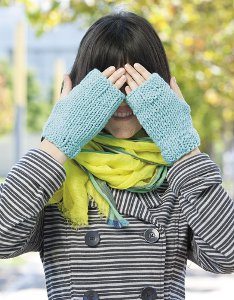 Day Eleven: December 12th
Crystal Embellished Believe Vase
Win Elmer's Craftbond Precision Embellishment Glue and two sets of Painters Pens, in Bright Colors and in Metallic Shimmer

Day Twelve: December 13th
Santa Baby Suit
Win a Red Heart tote bag with nine skeins of yarn and two sets of crochet hooks

Winner Announcements
Day One: Katherine B.
Day Two: Holly D. 
Day Three: Kim D. 
Day Four: Sue K.
Day Five: Kelly
Day Six: Janice L.
Day Seven: Sue O.
Day Eight: Kathy
Day Nine: Tanya W.
Day Ten: Tara
Day Eleven: Anne
Day Twelve: Ruth C.