Don't throw away your household items - reuse them! To get your kids ready to head back to school this fall, you can help them make this adorable Recycled School Bus. All you need is a spaghetti box, some construction paper, craft foam, and a few other crafting supplies. This back-to-school craft is also a great project for elementary school teachers to use in their classrooms. They can set up these school buses as decor on the first day of school or have the children make them during art class.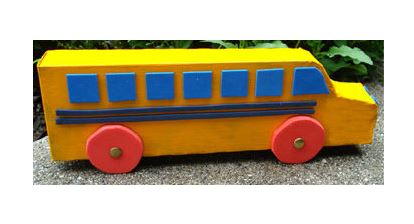 ---
For more cute ideas for heading back to school,check out these
33 Back-to-School Crafts.
---
Materials:
1" Round Head Fasteners (or wheels can be glued to be stationary)
Long thin box (pie crust box or Spaghetti box works well)
Thick craft foam or cardboard (for wheels)
Sticky-back foam or construction paper (for windows)
Masking tape
Scissors
Paint / brush
Instructions:
After choosing a long thin box, draw the shape of the front of the bus so that the windshield and hood of the bus are slightly curved. Refer to the photo for the shape.

Using scissors, cutboth sides of the box to match this shape.

Use masking tape to tape across the open area you have just cut from. You can also cut a piece of the discarded box to fit across this area and then use the tape to secure. Bus will be sturdier if you do this.

Do not tape the back end of the box (bus back) together until the bus is completed, as you will have to reach inside the box to attach the wheels.

Paint bus and let dry.

Using something like a milk container bottle cap, trace 4 wheels onto the thick foam or cardboard. Cut out. Make a hole in the center of each wheel, using scissors carefully. Also make 4 holes in the box where the wheels will be attached.

Insert a fastener into each wheel and then attach to the bus, securing fasteners from the inside of the box.

Glue box end shut and let dry.

From sticky back foam, cut out windows, headlights and stripes for bus. Remove backing and apply.

Your school bus is ready to roll!
---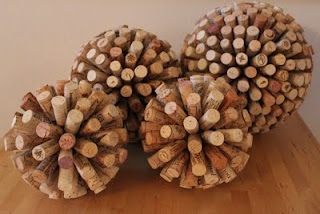 For more ideas on what you can do with recycled materials, take a look at our massive list of 1000+ Recycled Crafts: Crafting with Recyclable Items.
---
Your Recently Viewed Projects