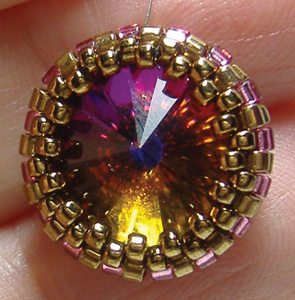 Just as you give your favorite paintings a frame, give your stunning stones a setting. Bezels allow you to turn anything into wearable art, making for incredibly unique jewelry. Earrings, necklaces, rings, and bracelets can all thank bezels for allowing them to frame a gorgeous gem or eye-catching clay. I absolutely love how versatile these techniques are. All you have to do is learn how to make your favorite look and then you can apply it to anything. From metal to beads, bezels can be made with tons of materials and lots of different methods. These beautiful bezeled pieces make perfect gifts for any occasion.
Beaded Bezel Beauties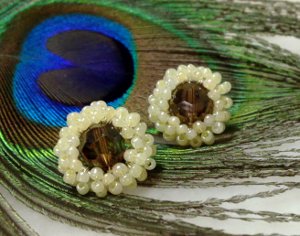 Beaded bezels are my favorite look. Tiny seed beads make a delicate frame for the show-stopping centerpiece; the result is intricate yet classic, and any of these pieces can be worn daily. My blue-ribbon winners are the Wire-Wrapped Beaded Stud Earrings. The vintage feel they have is uber trendy currently, and they're a cinch to create. All of the patterns below have a similar heirloom sense that is highly demanded. Give these as presents for a priceless reaction. They may not cost much to make, but they look like a million bucks.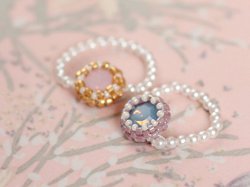 Magnificent Metal Bezels

Though all of these bezels can fit under the metal category, the variety amongst them is great. That's good news for you because each of the free bezel patterns featured below will garner an incredibly exclusive outcome. Make one of each for a jewelry box with range. You absolutely cannot miss the Stone-Filled Metal Bracelet. It's earthy yet chic, colorful yet subtle. I am in love with this piece, and it is incredibly simple to make. Gift one to each of your best friends for jewelry that unites you while celebrating your differences (each one will be delightfully unique). Metal allows you to show off more than just stones, though— feature charms, clay, paint, and photos too.
Fabulous Fiber Bezels
While metal and beaded bezels are more prominent, we can't forget about the delightfully fun fiber bezels. If you love your hooks or needles, then you'll adore these crocheted and knitted bezels. Keep things fresh and light with bezels that breathe. These designs are gorgeous as summer pieces, but with darker colors they can work in colder months as well. Variety is the spice of life, and having a jewelry collection that covers both ends of the spectrum and everywhere in between ensures you'll have a piece for every occasion. My favorite design is the Crochet Bezel Charm Necklace. It's actually stunning. For real. It's followed closely behind by the Little Urchin Crochet Stones and the Encompassed Agate.

BONUS – Make Bezels for Free!
Enter to win the Bezel Effects Kit from ImpressArt and you can make gorgeous bezeled jewelry to wear or gift. This fun giveaway ends December 16th, and you can enter once a day!
What is your favorite way to make bezels?
Share and Enjoy